Palestine
Resistance groups to discuss the delay of Gaza reconstruction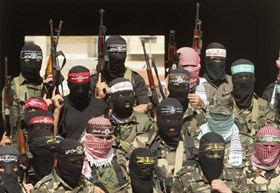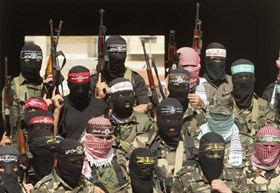 The armed wings of Palestinian resistance movements in Gaza Strip are planning to hold an important meeting to discuss the delay of Gaza reconstruction and the siege three months after the signing of the Egypt-brokered truce that ended the Israeli aggression.
Palestinian sources said, "A leader in the Palestinian armed brigades has recently invited the other brigades to hold a meeting to discuss Israel's procrastination regarding the reconstruction of Gaza and its reluctance to lift the blockade despite the fact that these were conditions stated in the truce."
"This meeting will announce some important decisions by Palestinian resistance brigades to put everyone before their responsibilities," the sources added.
A leader in one of the Palestinian armed wings told Quds Press, "The Zionist enemy and its supporters are unsuccessfully trying to spread despair among our people to weaken their feeling of victory over the occupation by delaying the application of the ceasefire terms most important of which are lifting the siege and reconstructing Gaza."
"We will send an important message to all parties concerned that continuing the siege and obstructing the reconstruction will trigger yet another explosion, and the enemy, single-handedly responsible for this delay, will bear the consequences," he added.
He continued, "Everyone should know that our resistance was and will always be ready and that the guns will always be directed at the enemy. Our people will never accept, under any conditions or pretexts, threats by anyone that would infringe on their dignity or any attempt to send them back to square one."
On the 7th of July, Israel launched a 51-day aggression against the Gaza Strip. It carried out thousands of air, ground and naval raids resulting in 2162 deaths, thousands of injuries, and thousands of demolished houses.
Israel signed an Egyptian-brokered truce on the 26th of August with the Palestinian resistance. The truce stipulates ending the siege imposed on Gaza, starting the reconstruction process and allowing the building materials to enter the Strip. It also stipulates ending all military operations and assassinations by Israel in return for an end to the firing of rockets and attacks from the Gaza Strip.
The spokesman of Al-Qassam Brigades, Abu Obeida, said in an event held by Hamas Movement on Thursday to honor the martyrs of the last Israeli aggression in Rafah City that delaying the reconstruction of Gaza and continuing the blockade would cause the situation in Gaza to explode.