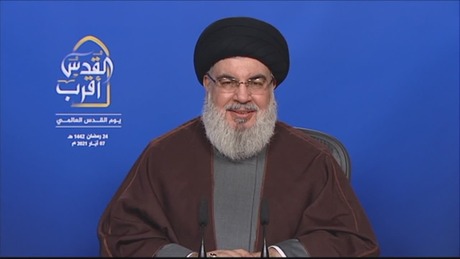 Sayyed Nasrallah will speak during the opening session of a conference on Palestine and the rhetoric related to the Palestinian cause.
The speech will take place at 16:00 (Beirut time) on Monday, July 5, 2021, Hezbollah's Media Relations Office announced late Monday.
In his latest speech on June 8, Sayyed Nasrallah tackled latest developments in Lebanon. Earlier on May 25, Sayyed Nasrallah talked about the victory in Palestine during the Operation Al-Quds Sword.