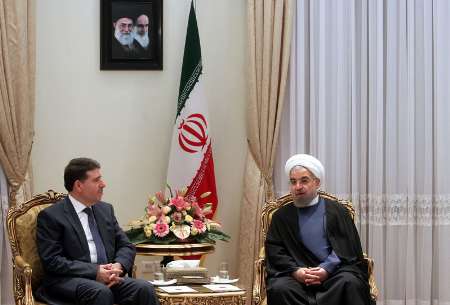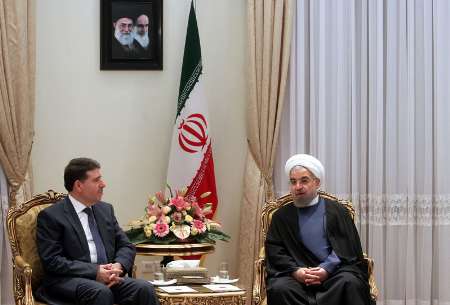 President Hassan Rouhani said on Tuesday that Syrian nation and army's resistance to terrorists taught all opponents that nobody can break resistance movement or overthrow a legitimate government by financial and military means.
The president made the remarks in a meeting with Syrian Prime Minister Vael al-Halqi.
President Rouhani said that the Syrian nation and army could withstand full-fledged war and all types of plots.
Noting that the issue of Syria will be solved through dialogue and diplomacy, Rouhani said that the Iranian nation and government wish to see restoration of peace and security to Syria and repatriation of the Syrian refugees.
Tehran and Damascus can further develop their cooperation in the fields of energy, mining and agriculture, President Rouhani said.
Syrian premier conveyed President Bashar al-Assad's greetings to the Supreme Leader of Islamic Revolution, the President and Iranian nation and government, saying that Syrian government and nation appreciate Iranian nation for their support to the country during four-year conflict.
He further noted that national reconciliation aiming to develop peace and friendship across the country is proceeding well.
Criticizing certain countries for supporting terrorists, he pointed out that the Syrian government will review any practical initiative which does not damage the country's national sovereignty and help promote solidarity.
Syria welcomes Iranian state-run and private companies' presence in various sections of economy and industry, al-Halqi said.