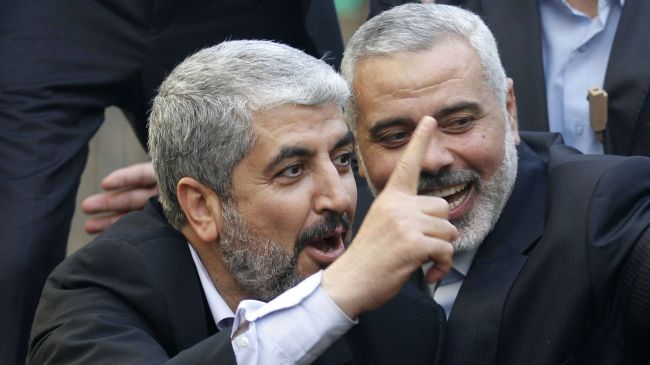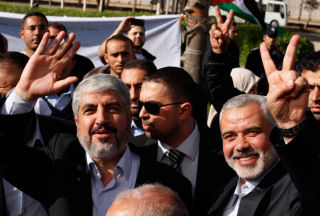 Hamas leader Khaled Meshaal says resistance is the only way to liberate Palestine and Palestinians will not make any concession on a single inch of their land.
"Palestine is ours from the river to the sea and from the south to the north. There will be no concession on an inch of the land," Meshaal said Friday in a fiery speech during his first ever visit to Gaza in 45 years.
The Hamas political bureau chief also stressed that resistance is the only way to achieve liberation from the Israeli occupation.
"We will never recognize the legitimacy of the Israeli occupation and therefore there is no legitimacy for Israel, no matter how long it will take," he added.
The visit comes just two weeks after an Egyptian-brokered ceasefire put an end to the eight-day Israeli war on Gaza which killed over 160 Palestinians.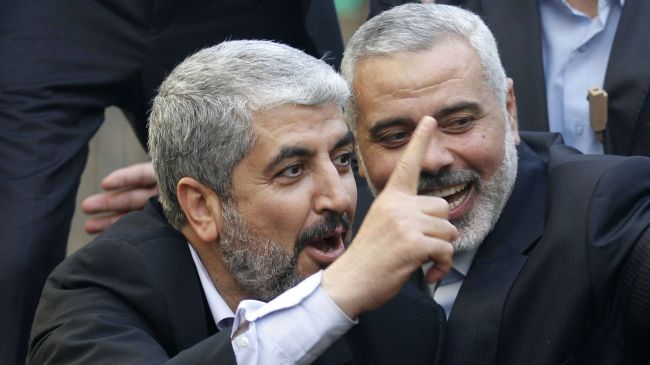 Hamas Prime Minister Ismail Haniyeh also addressed the crowd and said the victory over Israel's November war, among other things, was achieved due to unity among all resistance factions.
Tens of Thousands of Palestinians gathered in Gaza on Friday to celebrate their recent victory over the Tel Aviv regime in the eight-day Israeli war on the Gaza Strip and the 25th anniversary of the founding of the Hamas resistance movement.
Meshaal is from a village in the occupied West Bank, but he went into exile with his family after the 1967 Middle East war only to return for a brief visit in 1975.
He will use his two-day visit to Gaza to promote the growing stature of Hamas in the Arab world and push the case for reconciliation with the movement's rival in the West Bank, Fatah.