Palestine
Resistance weapons sacred: Hamas leader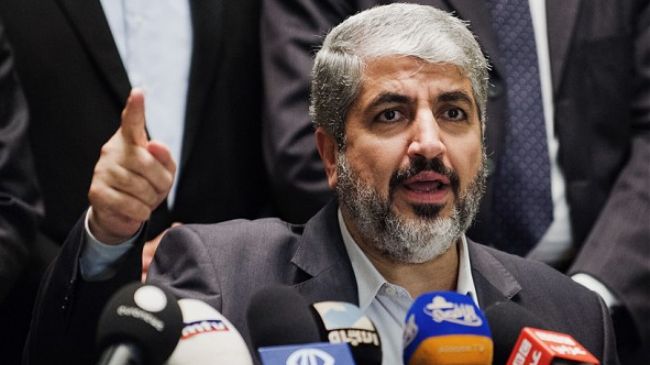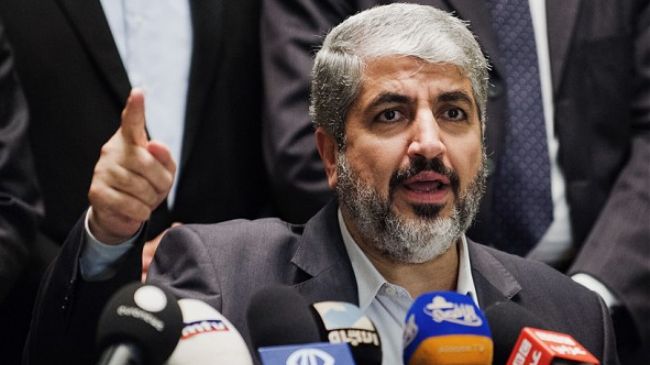 Hamas Political Bureau Chief Khaled Meshaal has flatly rejected any attempts to disarm the Palestinian resistance movement.
"The weapons of the resistance are sacred and we will not accept that they be on the agenda" of future talks with the Tel Aviv regime, Meshaal said at a press conference on Thursday.
"The issue is not up for negotiations. No one can disarm Hamas and its resistance," he added.
The senior Hamas official further congratulated the Palestinian people on their "victory" in fighting against the Israeli regime's onslaught on the besieged Gaza Strip, saying, "The people of Gaza have become a symbol of steadfastness and an honorable example to all the world. All Palestinians in Gaza and free people in the world are partners in this victory."
Meshaal also praised the Palestinian resistance movements for emerging triumphant from the fight against the Israeli aggression, saying that the 50-day bloody offensive has "proven that the resistance cannot be blockaded."
On Tuesday, Palestinian resistance groups and Israeli officials clinched a deal on a permanent ceasefire for the Israeli war on the blockaded Gaza Strip. The truce stipulates the ease of Israel's seven-year-old blockade as well as the provision of a guarantee that Palestinian demands will be met.
Palestinian resistance movement Hamas said the deal marks a victory.
"Today we declare the victory of the resistance, today we declare the victory of Gaza," Hamas spokesman, Sami Abu Zuhri, said.
Israel launched an aerial military campaign against Gaza in early July and later expanded its operation with a ground invasion.
At least 2,140 Palestinians, including around 570 children, were killed in the Israeli onslaught on Gaza. Some 11,000 others were wounded.
Tel Aviv says 69 Israelis were killed in the conflict, but Hamas puts the number at more than 150.