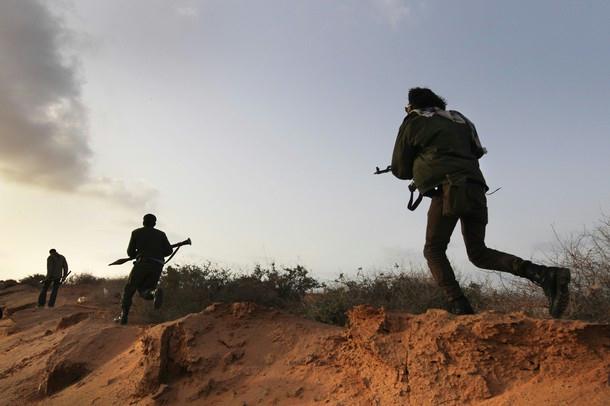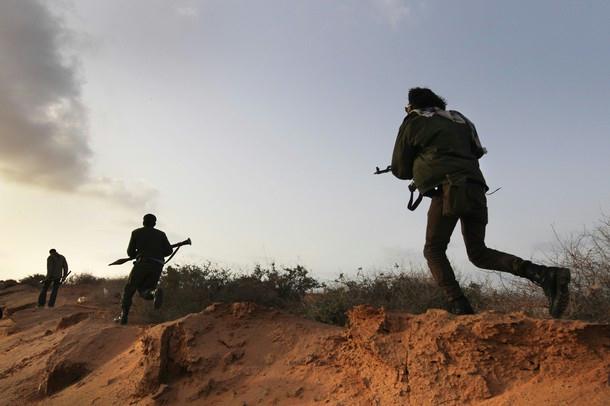 Latest reports say revolutionary forces are trying to capture eastern oil-rich town of Brega from troops loyal to embattled Libyan ruler Muammar Gaddafi.
The anti-Gaddafi forces say they are attacking positions in Brega from three sides. They say they have already seized town of Bir Ghanam south of the capital, Tripoli.
"There's a big movement on all fronts around Brega, we are attacking from three sides," Reuters quoted an opposition spokesman as saying.
Meanwhile, Gaddafi troops have imposed a siege on the small town of Qusbat, 100 km outside Tripoli.
Revolutionaries say the troops have blocked all roads to the town and cut electricity and communications there.
The revolutionaries — who are fighting for months to overthrow long-time ruler — are in control of several key towns in Libya.
Libya has been the scene of intense fighting between government troops and revolutionary forces since mid-February.
Tripoli and some western provinces remain under Gaddafi's control while the revolutionaries hold Benghazi, most of the east and several western cities.
The bloody conflict has left thousands of people dead and many others wounded.
Revolutionary forces want an end to Gaddafi's decades-long rule.
NATO has also recently intensified its attacks on Libya in an alleged attempt to increase pressure on Gaddafi.