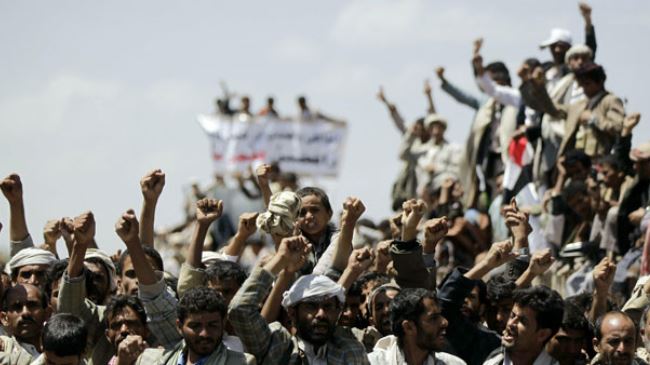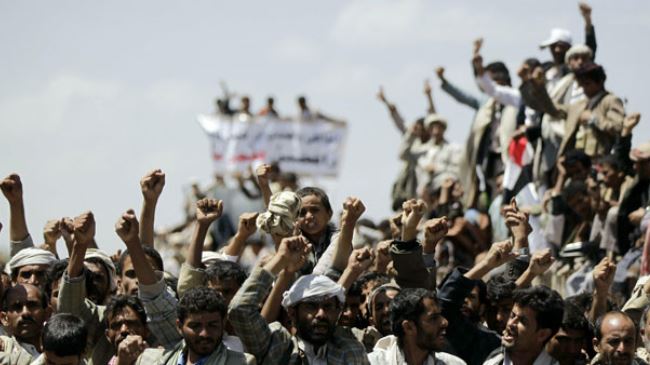 Yemen's Ansarullah revolutionaries, also known as Houthis, have arrested dozens of Iraqi Ba'athist military experts in the capital Sana'a, a Houthi official says.
According to Ali Qahoom, an official spokesperson for the Houthis, the high-ranking Ba'athist officials had come from Iraq to Yemen in order to train Yemeni soldiers and Air Force pilots.
The Ba'athist experts were cooperating with Yemeni General Ali Mohsen al-Ahmar, the half-brother of former dictator Ali Abdullah Saleh, the spokesman said. He further noted that the senior Ba'athist experts were also fighting the revolutionaries.
The revolutionaries arrested the Ba'athist officials after they managed to capture a military base commanded by Ahmar in the capital late in September.
Yemeni Ansarullah fighters took control of the military base after fierce clashes in Sana'a with forces loyal to Ahmar.
The Yemeni fighters also uncovered underground tunnels and illegal prison cells in the base.
Now that the military base has been cleared from the grip of Ahmar, who according to reports has fled the country to Saudi Arabia, fighters of the Ansarullah movement say they will begin to withdraw their forces from Sana'a in the days to come.
Yemeni rights activists say that many war crimes and crimes against humanity were committed for many years inside Ahmar's military base, which has now been exposed to the public after it fell under the control of the Houthis.
The Houthi movement played a major role in the popular uprising that forced Saleh to step down after more than 33 years in power.