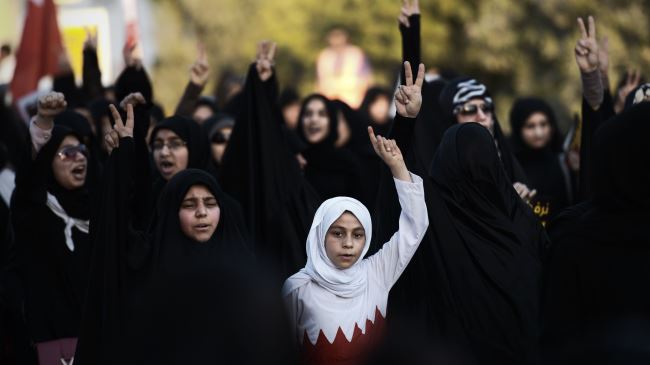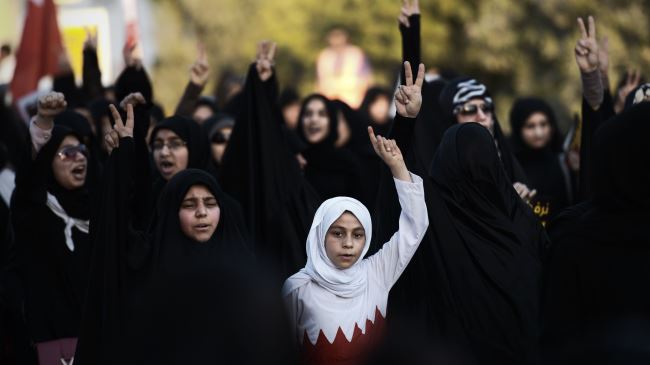 Bahraini troops have attacked people protesting the Al Khalifa regime's crackdown in the northeastern island of Sitra.
The Saudi-backed forces used tear gas and rubber bullets in an attempt to put an end to the protest on Wednesday.
The pro-democracy demonstrators chanted slogans against the royal family and called on the Persian Gulf country's regime to step down.
Since mid-February 2011, thousands of protesters have held numerous demonstrations in the streets of Bahrain, calling for the royal family to give up power.
Bahrain has been severely criticized by human rights groups for harsh crackdown on anti-regime protests which have claimed the lives of scores of people so far.
On March 14, 2011, troops from Saudi Arabia and the United Arab Emirates invaded the country to assist the Bahraini government in its crackdown on peaceful protesters.