Bahrain
Revolutionary Bahraini people voice support for Sheikh Qassim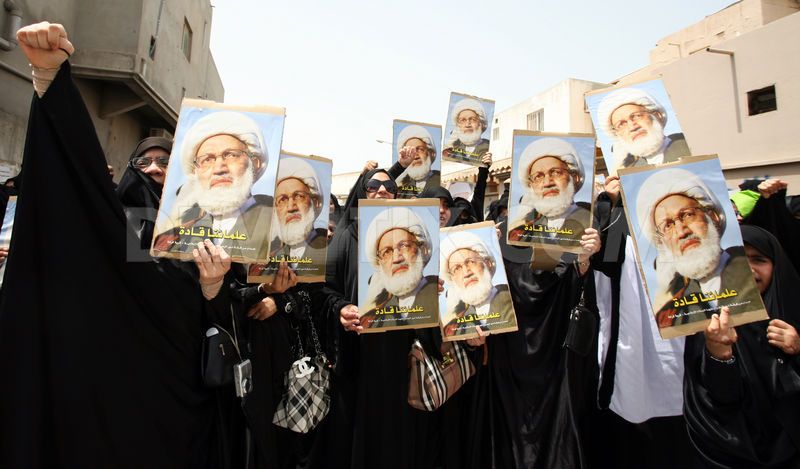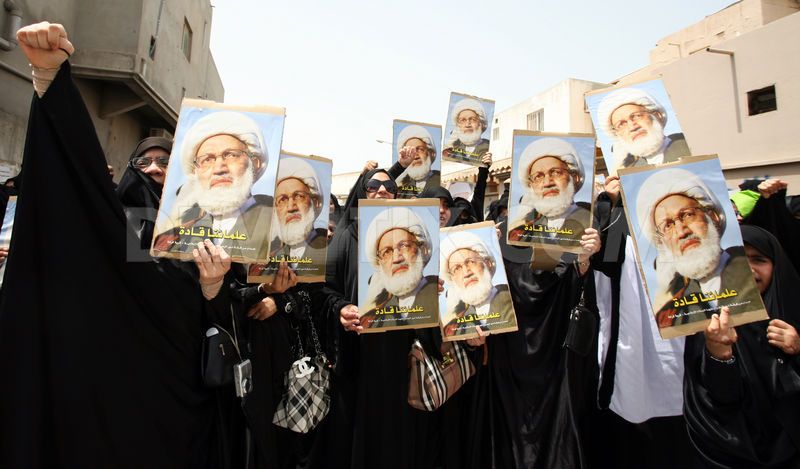 Thousands of Bahraini people take to the streets in the country to express their support for prominent Shia cleric Ayatollah Sheikh Isa Ahmed Qassim.
The Bahraini people flooded the streets across the tiny Persian Gulf state after Friday prayers and chanted slogans in solidarity with the senior cleric.
The protesters also condemned a November 25 raid on the Shia cleric's house.
Bahraini regime forces stormed the cleric's house in the mostly Shia village of Diraz, west of the capital Manama, and checked the identities of everyone inside the house.
The senior Shia cleric braved the tense atmosphere created by the Bahraini regime and said at the Friday prayers sermon in Diraz that pro-democracy protests will continue unabated in the country.
Sheikh Qassim also said people know that the Al Khalifa regime is ready to go ahead and carry out destruction if circumstances allow.
However, such an approach will not deter the people from continuing their popular uprising despite the regime's crackdown and terror tactics, the senior cleric pointed out.
He also called upon the ruling Al Khalifa regime to agree to elections and referendum as demanded by the public.
Legislative elections were held in Bahrain on November 22 amid reports that many Shia Muslims had joined a boycott campaign launched by the Bahraini opposition.
While the official electoral commission put the voter turnout at 51.5 percent, Bahrain's al-Wefaq National Islamic Society, which had decried the elections as a "farce," said only 30 percent of eligible voters had participated in the election.
Sheikh Qassim has repeatedly and openly criticized the Al Khalifah regime over its violent crackdown on anti-regime protests.