Yemen
Revolutionary Houthi protesters in Yemen issue new demands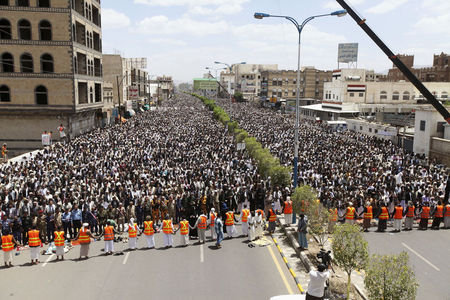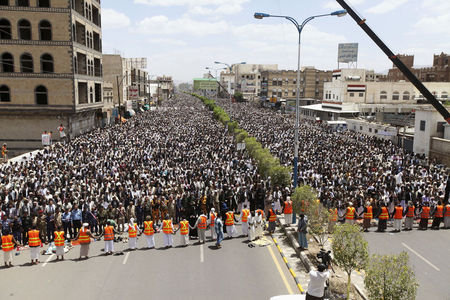 Houthi protesters in Yemen have issued new demands, saying they will not halt their demonstrations until the government meets the demands.
An unnamed presidential aide said on Monday that the Houthis want a new government program to be approved by consensus in two weeks. They are also seeking more representation in a national review agency that is overseeing the rewriting of the constitution, the aide added.
The Houthis are reportedly calling for the current government to step down and want a review of all economic policies.
They have been holding massive demonstrations in the Yemeni capital Sana'a. Tanks and armored vehicles have been deployed to the capital to protect government buildings.
The protesters have accused the government of corruption and marginalizing the Shia community.
The delegation representing President Abd Rabuh Mansur Hadi had been holding negotiations with Houthi leader Abdulmalik al-Huthi in Sa'ada since Thursday in an effort to persuade him to end the demonstrations.
The Houthi movement played a key role in the popular revolution that forced former dictator Ali Abdullah Saleh to step down.
Saleh, who ruled Yemen for 33 years, stepped down in February 2012 under a US-backed power transfer deal in return for immunity after a year of mass street demonstrations demanding his ouster.