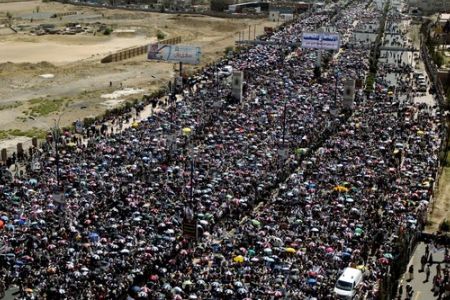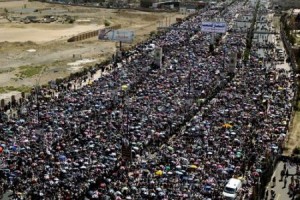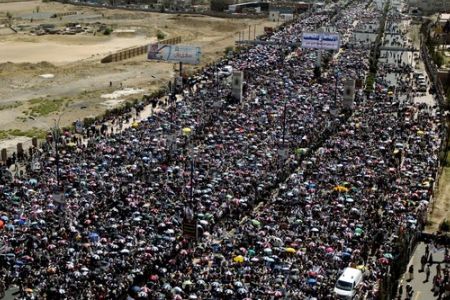 Yemenis have held massive anti-regime demonstrations in the capital, Sana'a, and the southern city of Taizz to demand an end to the rule of Ali Abdullah Saleh.
Despite the regime's deadly crackdown on protesters, ten thousands of Revolutionary People took to the streets across the country on Friday under the slogan "Remaining Peaceful is Our Choice".
The protest rallies came one day after 19 Yemenis were killed by Saleh loyalists in Sana'a and Taizz. Demonstrators also took part in the funeral processions of victims of Thursday violence.
"The Yemenis voice is one: we will bring corrupt Saleh to justice," anti-regime protesters chanted in Sana'a.
Witnesses say regime loyalists clashed with anti-Saleh demonstrators in central Sana'a. There were no immediate reports of casualties.
Meanwhile, the Yemeni opposition announced the creation of a "legal committee," which will work on gathering evidence and civilian testimonies on "the crimes of Saleh and the remnants of his regime" to present it to the International Criminal Court.
Hundreds of thousands of Yemenis have been holding anti-government demonstrations since January, demanding an end to the rule of Saleh, whom they accuse of nepotism and corruption. Saleh has been in power since 1978.
Hundreds of protesters have been killed and many more injured in the government crackdown.
Yemenis have vowed to continue their street protests until Saleh resignation.