Yemen
Revolutionary People in Yemen urge US-backed Saleh's immediate ouster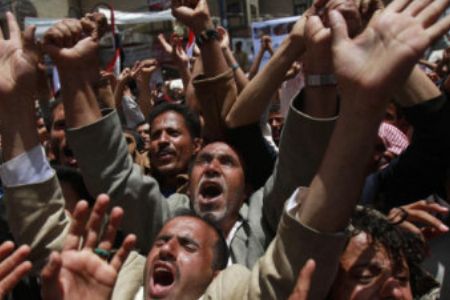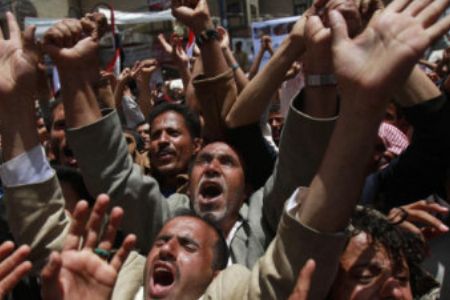 Tens of thousands of Yemenis have taken to the streets south of the country, calling for Ali Abdullah Saleh to step down, Press TV reports.
Massive anti-government protest rallies were held in the cities of Radaa and Taizz, despite a deadly crackdown on protesters by forces loyal to Saleh.
There were no immediate reports of clashes between demonstrators and security forces on Wednesday, but witnesses say gunshots and several explosions were heard in Taizz, a hotbed of anti-government protests.
Meanwhile, heavy clashes have been reported in the Yemeni capital, Sana'a, between US-backed Saleh loyalists and troops who have defected in support of anti-regime protesters.
Control of Sana'a is now divided among three armed groups: the first armored division of the army headed by leading dissident General Ali Mohsen al-Ahmar, the Saleh loyalists and the armed tribesman led by powerful tribal chief Sheikh Sadiq al-Ahmar.
On Tuesday, at least seven people were killed and 22 others were seriously injured after pro-regime troops shelled four parts of Taizz.
Saleh loyalists also fired shells into a popular shopping district in the Yemeni capital on Tuesday, killing four civilians, including two children. The attack came after thousands of demonstrators had gathered there as well as in other parts of the capital, demanding Saleh's ouster and his trial.
Yemenis have been calling for the removal of Saleh, who has been in power for almost 33 years, since late January.
The long time dictator, however, has said that he will not resign until a presidential election is held to determine his successor.