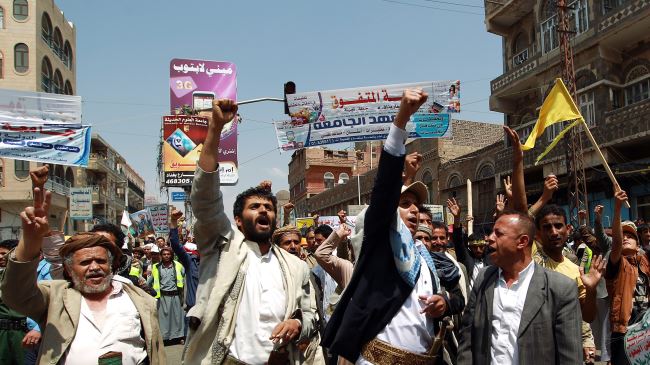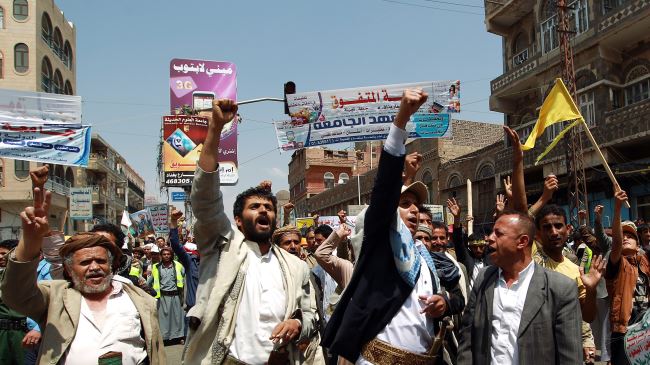 Yemen's revolutionaries reject as baseless a government claim that the two sides have reached an agreement to end the political crisis in the country.
On Thursday, Houthi Political Bureau said negotiations are still underway and no agreement has been signed yet.
Earlier, a presidential source in Yemen said that President Abd Rabbu Mansour Hadi reached a deal with the Houthi-led revolutionaries to replace Prime Minister Mohammed Salim Basindawa and cut fuel prices.
"An accord was reached… late on Wednesday" by which "a new prime minister will be named within 48 hours" and fuel prices will be further cut, the source said.
The report claimed that, in return, the revolutionaries had agreed to dismantle their protest camps and pull out their armed men from the capital Sana'a and its surroundings.
Yemen has been gripped by deadly clashes between government forces and angry protesters over the past weeks. About a dozen people have been killed in the clashes.
The protesters accuse the government of rampant corruption and mishandling the economy.
On Tuesday, Yemeni forces opened fire on the country's revolutionaries and their supporters as they were marching towards the office of Yemeni Prime Minister Mohammed Basindawa in Sana'a, killing at least seven people and injuring over 100 more.
Houthis have been holding demonstrations since August 20 when they strengthened their positions in the Yemeni capital in an effort to press the Yemeni government to quit.
They accuse the government of corruption and marginalizing the country's Shia community.
The Houthi movement played a key role in the popular revolution that forced former dictator Ali Abdullah Saleh to step down in February 2012.
Yemen's Shia Houthi movement draws its name from the tribe of its founding leader Hussein Badreddin al-Houthi.