Africa
Human Rights
World News
Rights experts urge UN inquiry into Sudan 'abyss'
A group of five United Nations rights experts has urged the Human Rights Council to launch an investigation into possible violations committed by Sudanese security forces against "peaceful protesters."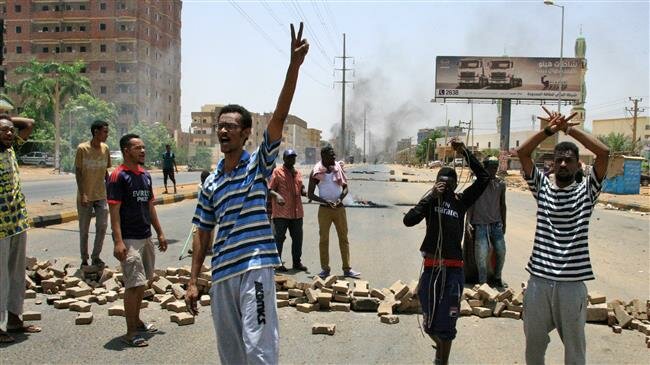 Sudan is "sliding into a human rights abyss," a group of five UN experts said in a joint statement on Wednesday.
The Sudanese military overthrew 75-year-old president Omar al-Bashir after some four months of widespread protests against him over dire economic conditions and the soaring prices of basic commodities on April 11.
Following Bashir's ouster, the coup leaders established the so-called Transitional Military Council (TMC), presumably to run state affairs in the post-Bashir era. But the generals also moved to consolidate power and faced popular protests themselves.
Protesters camped outside the military headquarters in Khartoum for weeks to demand the ruling military council hand over power to a civilian government, before security and paramilitary forces dispersed them in a June 3 crackdown that killed tens of people.
The umbrella protest movement Alliance for Freedom and Change says 113 people were killed in the crackdown. The government puts the death toll at 61 people, including three security personnel.
The experts, who are independent and do not speak for the UN, urged an "independent investigation" to be set up by the UN Human Rights Council, whose new session will take place in Geneva on June 24.
Aristide Nononsi, who focuses on human rights in Sudan, as well as the special rapporteur on the right to peaceful assembly, Clement Nyaletsossi Voule, and Agnes Callamard, the rapporteur on extrajudicial or summary executions, are among the signatories of the statement.
Launching such a probe requires a resolution that gains majority support in the council.