Palestine
Human Rights
Middle East
Rights Groups Warns against Continued Blockade of Gaza
A rights advocacy group warned that Israel's closure of border crossings and its crippling restrictions on the movement of goods and individuals will have serious repercussions for the already dire humanitarian and economic situation in the besieged Gaza Strip.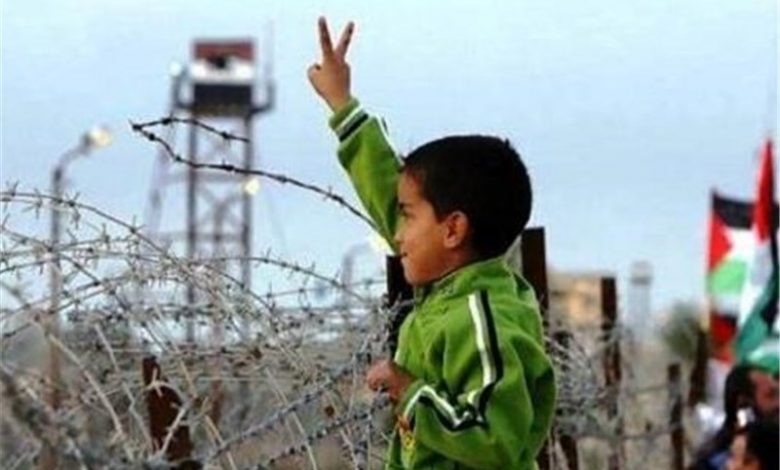 In a statement, the al-Mezan Center for Human Rights cautioned that the dangerous and accelerating deterioration of the humanitarian situation in the blockaded enclave would certainly trigger a new round of violent confrontation with Israel.
The rights group described these circumstances in Gaza as "unbearable," the Palestinian Information Center reported on Monday.
The rights group also emphasized the necessity for the international community to immediately address the current situation in Gaza before it becomes more costly and difficult to deal with.
It called on the international community "to take urgent and effective action to stop the escalating Israeli violations and end the siege of the Gaza Strip, as it constitutes a collective punishment for Palestinians there and creates endless economic and social problems."
Al-Mezan said Israel continued to tighten its siege on Gaza 52 days after the 11-day war of May was over.
Israeli authorities "continue to prevent the entry of all kinds of raw materials and merchandise, except for detergents, nylon rolls, and paper," the rights group said. "They also prevent the entry of all types of raw materials, which are necessary for the industrial facilities."
Frequent power outages in summer, which are due to Israeli restrictions, further exasperate the living conditions of the two million inhabitants of Gaza.
The impoverished Gaza Strip has been under blockade since June 2007.
In recent years, the enclave has been receiving its bare essentials through the Kerem Shalom crossing as well as two others, including one with Egypt, which is being strictly controlled by the government in Cairo.
On May 10-21, Israel continuously bombarded Gaza in a wave of aggression triggered by the regime's repeated assaults against the Palestinians in the West Bank, in particular its forced displacement plots in the Sheikh Jarrah neighborhood of East Jerusalem al-Quds.
At least 260 Palestinians, including over 60 children, were killed in the 11-day bombing campaign. The Gaza-based resistance movements retaliated with thousands of rockets and missiles.
Israel was eventually forced to announce a ceasefire, brokered by Egypt, which came into force in the early hours of May 21.
The regime has launched three major wars on Gaza since 2008.