India
Rising waters wash away vehicles as floods continue in North of India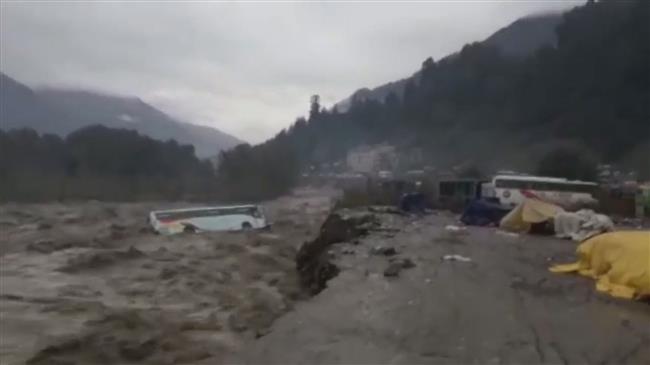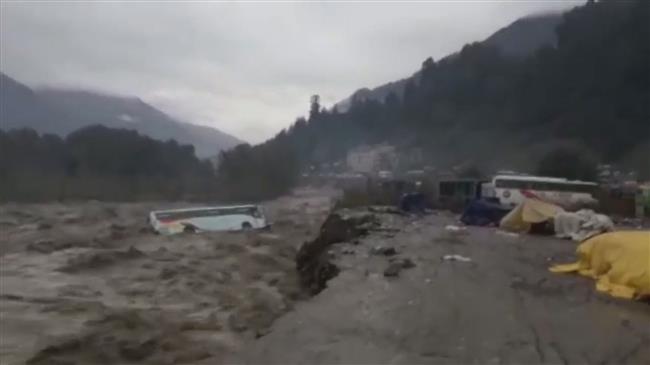 A tourist bus and other vehicles were swept away by raging flood waters in Kullu on Monday, as torrential rainfalls continue in the northern Indian state of Himachal Pradesh.
Footage shows people looking on as an empty tourist bus was swept into the Beas river amid heavy rainfall.
There was no loss of life reported in connection with these vehicles falling into the river, but eight people are reported to have died in the flooding in the region, with hundreds of others left stranded as authorities shut down traffic due to rising water levels.