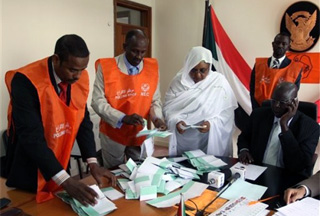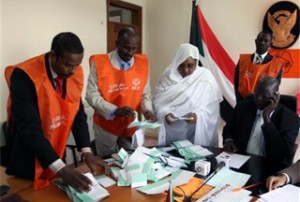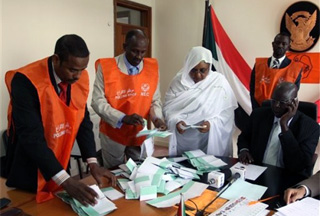 Sudan's ruling and main opposition parties have agreed to accept the results of last week's elections, despite accusations of electoral fraud.
Ali Uthman Taha, the second Vice President of President Umar Hassan al-Bashir's National Congress Party (NCP), said he accepts and respects the results announced by the National Election Commission.
He made the announcement at a meeting with Salva Kiir, head of the Southern Sudan People's Liberation Movement (SPLM), in which the two sides agreed to speed up the accomplishment of the Comprehensive Peace Agreement that ended the civil war between the north and south.
Shortly after the meeting the United States issued a reprimand to Sudan's election body noting the "irregularities" in the landmark polls in which the western monitor had found fraud.
However, the NCP had rejected the US accusations about the election, but welcomed an offer for cooperation.
The European Union vote monitoring chief Veronique de Keyser earlier said that the election had shown "significant deficiencies."
Around 16 million people had been registered to vote for a new president, legislative and local representatives from April 11 to April 15.
Legislative and local polls were surprisingly fiercely competitive in several parts of the country even though Bashir was expected to easily win another term after his key rivals boycotted the vote.