Egypt
Rival protests planned Sunday to defend 'legitimacy'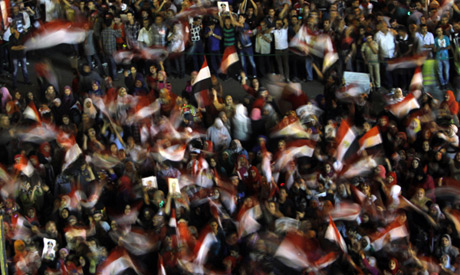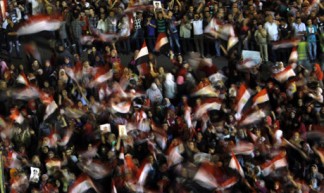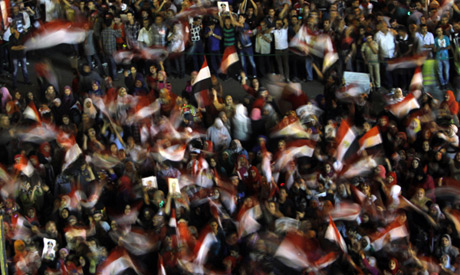 Supporters and opponents of ousted Morsi – plan rival demonstrations on Sunday, with the former demanding Morsi's reinstatement and the latter supporting Morsi's overthrow.
The Egyptian Armed Forces deposed Morsi after millions took to the streets on 30 June to demand early presidential elections.
In an earlier statement, the National Alliance in Support of Legitimacy declared that Morsi was still president and condemned the arrest of several high-profile Muslim Brotherhood members by security forces.
Many Egyptians welcomed the military intervention, with many celebrating when Morsi was replaced earlier this week by the head of Egypt's High Constitutional Court (HCC).
The military announced a "roadmap" in coordination with opposition parties, whereby presidential and parliamentary elections would be held and the constitution amended.
The roadmap fulfilled opposition demands as set down in a petition campaign to oust Morsi signed by millions – the impetus behind the 30 June protests. The 'Rebel' campaign had collected signatures nationwide to impeach Morsi and call for early presidential elections.
The campaign had recommended the appointment of the HCC head as interim president and the formation of a new technocratic government to oversee a transitional phase.
The Rebel campaign is also calling for Sunday protests, urging Egyptians to defend what they describe as "popular legitimacy" in an attempt to counter what their opponents insist is Morsi's democratic legitimacy.
Fears run high as clashes between supporters and opponents of the ousted president in several Egyptian cities on Friday led to at least 36 deaths.
Residents of Cairo's middle-class Manial district said Morsi supporters were "heavily armed" and attacked them leaving at least seven dead, AFP reported.
Thousands of Manial residents took part in the funeral procession of those killed Friday.