Europe
Roads blocked across France as taxi drivers protest Uber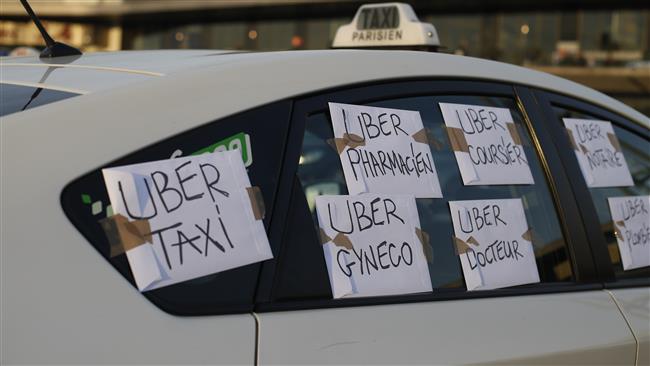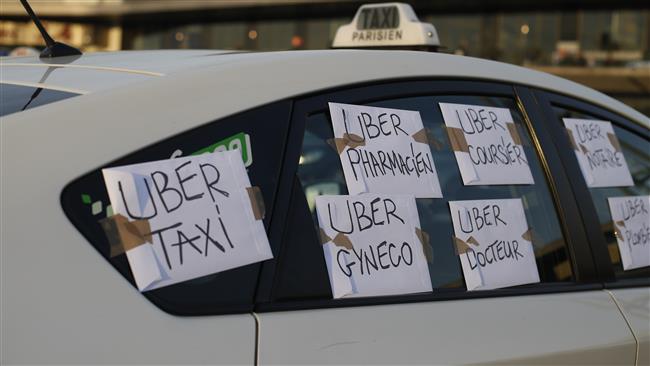 Traffic across France is severely disrupted as thousands of taxi drivers stage a strike in protest of what they describe as losing customers to the popular Uber taxi booking service.
In the French capital of Paris, the landmark "Peripherique" highway that encircles the city was closed in both directions, after cab drivers put up barricades on the roads, according to officials on Thursday.
Access to three terminals at Paris's busy international Charles de Gaulle Airport in the north of the capital was also blocked.
The other international airport in Paris, Orly Airport, located in the south of the capital city, was also being surrounded by angry taxi drivers.
Several train stations across the city and the country were also barricaded by cabbies.
The taxi drivers are angry over the American smartphone app-based booking service, which digitally links passengers and freelance drivers for a fraction of the costs normal taxi drivers offer.
The strike was called by several taxi unions earlier this month and would last one whole day as part of the protest.
Karim Asnoun of the CGT taxi union told reporters that "the goal is to block space because we are really fed up."
French taxi drivers, like other drivers in several other countries mainly in Europe, have held a number of protests against the app, some of which have turned violent.
Uber was founded in 2009 in California. Since then, it has become a popular transport alternative in cities across the world.