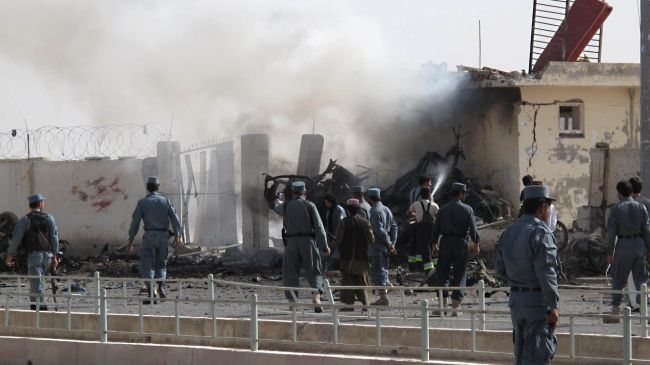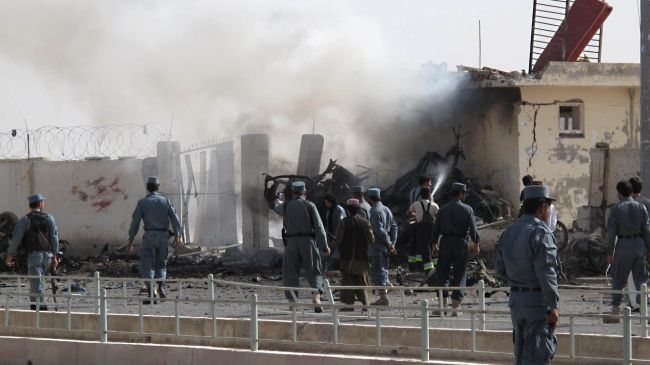 A rocket attack in eastern Afghanistan has killed at least eight people and injured several others.
Local authorities in Nuristan Province said the rocket struck a market in Du Ab district late Saturday.
According to Du Ab district chief, Fida Mohammad, ten others were injured in the attack.
No group has claimed responsibility for the attack, but the Taliban militants are usually behind such instances of violence.
Nuristan is located along the Afghan border with neighboring Pakistan. Taliban militants operate inside the province, launching frequent attacks against Afghan security forces and government officials. Civilians are often the victims of such attacks.
The attack on Saturday comes days after Afghan security forces said they had killed over 20 Taliban militants across the country.
Earlier this month, the United Nations said that Afghanistan's eastern provinces of Nuristan, Kunar, Laghman, and Nangarhar had witnessed a 54-percent rise in violence.
The United Nations Assistance Mission in Afghanistan (UNAMA) has announced that civilian casualties had increased by 16 percent during the first eight months of 2013.
Afghanistan is gripped by insecurity more than a decade into the US-led invasion of the country, which was carried out as part of the so-called war on terror.