Syria
Rocket from Syria lands in Lebanon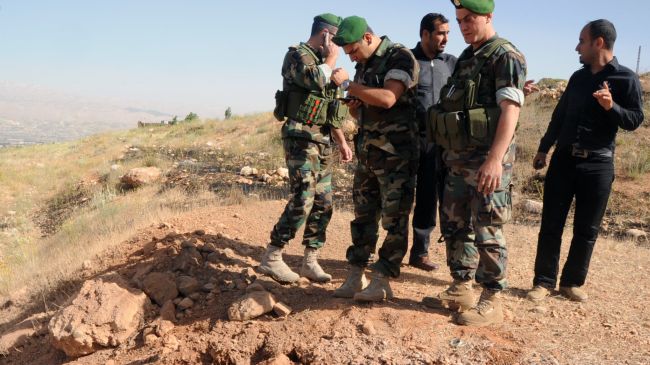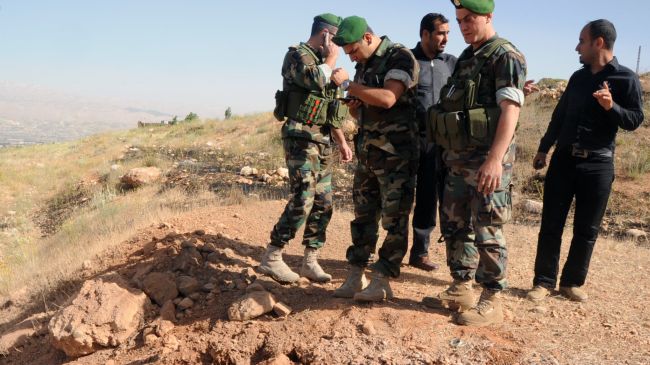 A rocket fired by foreign-backed militants in Syria has landed in northern Lebanon, reports say.
Three Lebanese soldiers were wounded in the incident in Akkar District late on Saturday.
The strike comes as occasional cross-border rocket attacks have given rise to fears of the spillover of turmoil in Syria into Lebanon.
Syria has repeatedly reported cases of infiltration attempts by militants from Lebanon across its border.
Unrest has gripped Syria since March 2011.
Western powers and their regional allies — including the Israeli regime, Turkey, Saudi Arabia and Qatar, are supporting anti-Syria militant groups, including al-Qaeda-linked terrorists, to destabilize Syria and overthrow the Syrian government.
On September 27, Syrian Ambassador to the UN Bashar Ja'afari called on Turkey, Saudi Arabia, Qatar, France and the United States to stop supporting militant groups operating inside Syria.