Iran
Rohani highlights importance of school years in learning rule of law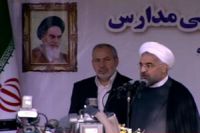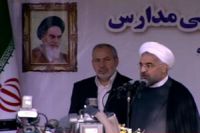 Iran's President Hassan Rohani highlighted the importance of school years in making young people acquainted with principles of rule of law.
According to IRNA, he made the remarks in Tehran on Monday morning while addressing students in a high school in southern Tehran on the occasion of the beginning of the new academic year in the country.
Outlining the significance of school years in bringing up youngsters, he said becoming familiar with the rule of law should start from school years.
He added that all should start from school to build a better future for the country.