Iran
Rohani urges aiding scientific diplomacy in Iran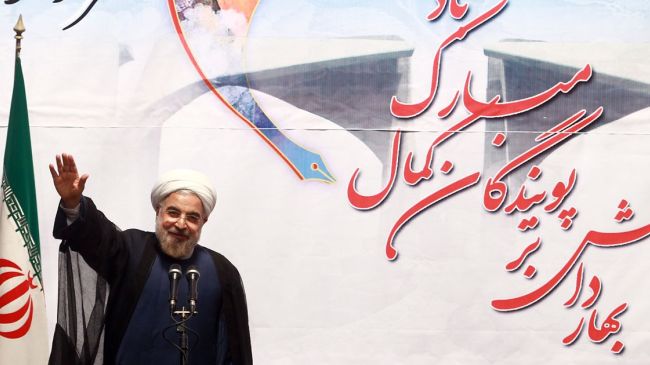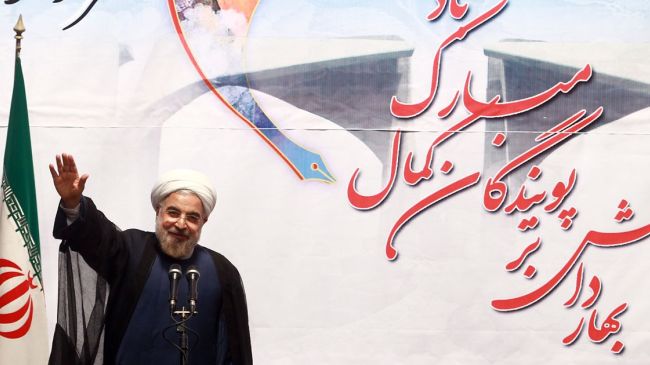 Iran's President Hassan Rouhani underscores the need for "scientific diplomacy" and calls on the Iranian scientific elites to promote the country's objectives at the international level.
"The security apparatus, including the Ministry of Intelligence, should pave the way for scientific diplomacy and trust senior university professors and students," said Rouhani in a speech at the University of Tehran on Tuesday.
Rouhani pointed to Iran's developments following the June presidential election and noted, "The Administration of Prudence and Hope seeks constructive interaction with the world and it is steadfast in [upholding] this motto."
The Iranian president hailed criticism of the administration and its officials as "a great blessing" which should be welcomed with modesty and said "concerned and constructive criticism can bring precious results for the administration and the country."
Since its election, Rouhani's administration has reaffirmed its resolve to promote Tehran's interaction with the global community, particularly Iran's neighboring states, based on mutual respect.
The Iranian administration has also repeatedly expressed determination to allay the West's concerns about the issues regarding Tehran's nuclear energy program and resolve the issue based on a win-win approach.
Iran's nuclear negotiation team is already in Geneva to hold negotiations with six major world powers over the country's nuclear energy program.
Political figures and analysts have extensively lauded Rouhani's speech at the 68th session of the UN General Assembly in New York in which he offered a proposal for a global campaign for a "World Against Violence and Extremism (WAVE)."
On the sidelines of the New York trip, Rouhani and the Iranian diplomatic delegation held numerous meetings with world leaders, diplomats and political experts from different countries.