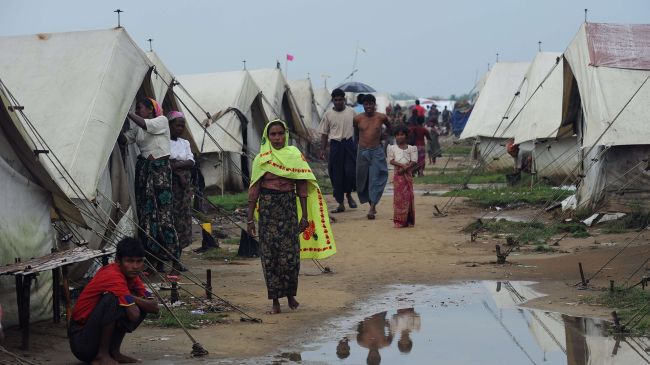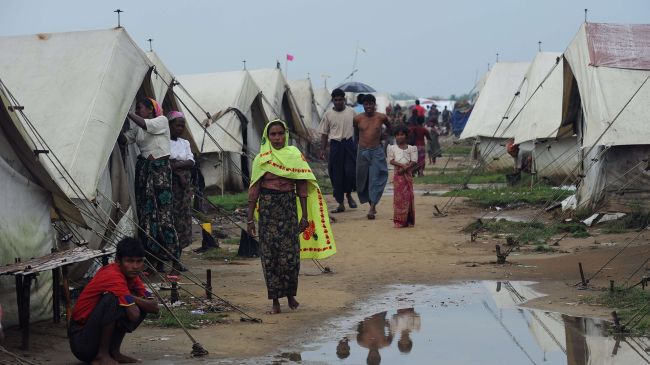 The UN's refugee agency (UNHCR) says that there is a shortage of food, water and medical help at the already overcrowded camps in western Myanmar as a new wave of ethnic and sectarian violence has targeted Rohingya Muslims in the country.
"It is clearly urgent that law and order be restored to prevent further violence, and that access is facilitated so that aid can be provided to those in need," the agency said in a statement on Tuesday.
The statement also said that over 28,000 people have been forced to escape from their homes this month as a result of escalating sectarian violence in the country.
Thousands of mainly Muslim Rohingyas in Rakhine state have sought shelter in the UN camps already struggling to cope with the 75,000 people displaced by earlier violence sparked in June.
"With the new influx, these already overcrowded camps are being stretched beyond capacity in terms of space, shelter and basic supplies such as food and water," the agency added.
"Food prices in the area have doubled and there are not enough doctors to treat the sick and wounded."
Amnesty International and Human Rights Watch issued separate statements, calling for Myanmar to take action to protect the Rohingya Muslim population against extremist Buddhists.
The government in Myanmar refuses to recognize Rohingyas as citizens and holds the opinion that the only solution to the crisis is to send the one-million-strong community to other countries willing to take them.
Rohingyas are said to be Muslim descendants of Persian, Turkish, Bengali, and Pathan origin, who migrated to Myanmar as early as the 8th century.