Myanmar
Rohingya Muslims face state-sponsored violence in Myanmar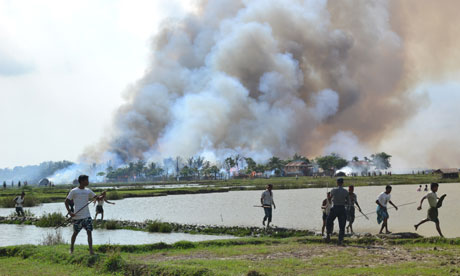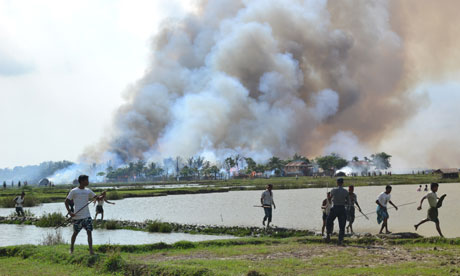 A political analyst says the violence against the Rohingya Muslim community in Myanmar is "a state-sponsored effort" being made by extremists in the country.
"This is actually a state-sponsored effort by the Buddhist extremists who form both the government and the majority of the population," Jahangir Mohammed, the director of the Center for Muslim Affairs, told Press TV on Friday.
On January 23, Human Rights Watch joined the United Nations in urging Myanmar's government to launch an investigation into the recent killings of Rohingya Muslims in the western state of Rakhine.
The political commentator expressed doubt about an impartial probe by the government into the killings.
"So I fail to see how the government itself can investigate these killings impartially. I really need somebody from the outside to investigate it and to make recommendation, but in reality we know that the Buddhists are carrying out these atrocities against Rohingyas and something really needs to be done to stop that. That is the real question," Mohammad said.
According to the UN, nearly 50 Muslims were killed when Buddhist mobs attacked Du Chee Yar Tan village in Rakhine earlier this month.
Phil Robertson, deputy Asia director of Human Rights Watch, said that authorities in Myanmar "need to promptly and transparently investigate this deadly violence, prosecute those responsible, and ensure aid gets to those in need."
"Official discrimination against the Rohingya population and impunity for past abuses has created a fertile ground for new atrocities to take place," Robertson added.
UN High Commissioner for Human Rights Navi Pillay has also reacted to the recent killings in Myanmar.
"I deplore the loss of life in Du Chee Yar Tan and call on the authorities to carry out a full, prompt and impartial investigation and ensure that victims and their families receive justice."
Tensions have mounted in western Myanmar since last month, when monks from a Buddhist extremist movement gave sermons in the area, advocating the removal of all Rohingya Muslims, who comprise 90 percent of the population in Rakhine.