Bangladesh
Myanmar
Rohingya refugees in Bangladesh rally against repatriation to Myanmar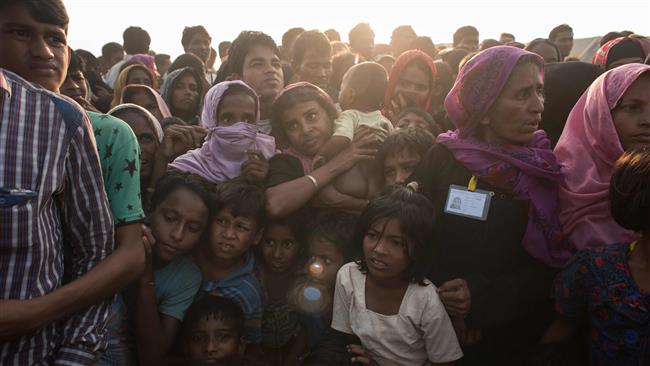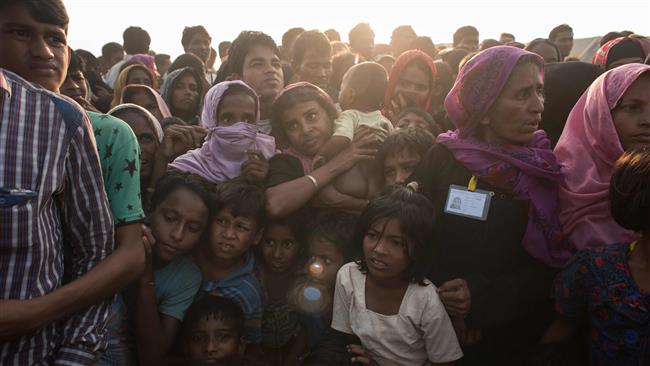 Hundreds of Rohingya Muslim refugees in Bangladesh have protested a joint plan to repatriate them to Myanmar, where they have faced a bloody crackdown by military forces and extremist Buddhists.
The refugees, living in overcrowded and squalid camps in southeastern Bangladesh, staged the protest on Friday, declaring that they did not want to be returned.
Chanting slogans and holding banners, the Muslim refugees demanded citizenship and guarantees of security before they would return to their home state of Rakhine in Myanmar.
One refugee told AFP by phone that they wanted "a UN peacekeeping force. We want fundamental rights and citizenship. We do not want repatriation without life guarantees."
Bangladesh and Myanmar have reached an agreement to send back the refugees to Rakhine within two years.
The program, which is expected to launch on Tuesday, is described by Amnesty International as "alarmingly premature."
"With memories of rape, killing, and torture still fresh in the minds of Rohingya refugees, plans for their return to Myanmar are alarmingly premature," said James Gomez, Amnesty International's Regional Director for Southeast Asia and the Pacific.
The United Nations says nearly 655,000 Rohingya Muslims have fled Rakhine to Bangladesh since the military launched a new wave of bloody violence last August. The UN says any repatriation must be voluntary.
A Bangladesh official said the roughly 6,500 Rohingya refugees who are currently living in a no man's land between the two countries would be among the first group to be repatriated. This is while many Rohingya people are still waiting to cross the Naf River into Bangladesh, fleeing continuing state-sponsored violence in Myanmar.
Buddhist-majority Myanmar brands the minority Rohingya Muslims in the country as "illegal immigrants" from Bangladesh, refusing to accept them as citizens despite the fact that they have lived in the country for many generations.