Myanmar
'Rohingya women gang raped at camps in Thailand, Myanmar'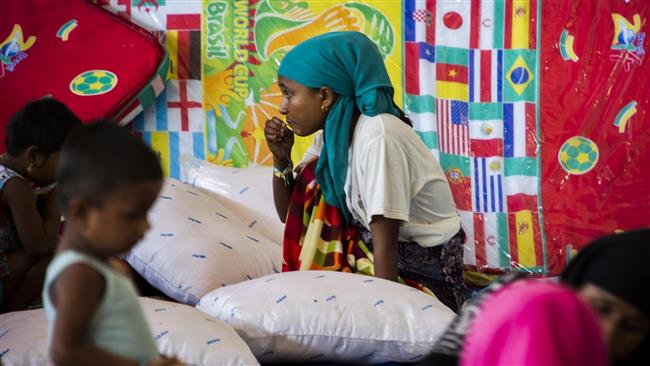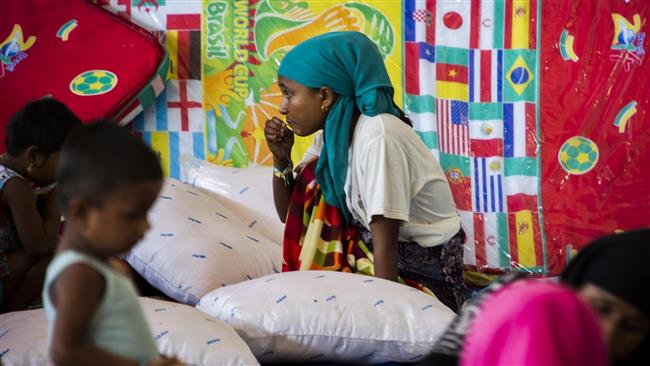 Muslim Rohingya women detained at human trafficking camps in Thailand and Myanmar are treated as sex slaves and gang raped by their captors, Malaysian media say.
24-year-old Nur Khaidha Abdul Shukur, from Maungdaw, Myanmar, who was kept for eight days with her baby at a camp in Padang Besar, Thailand, says young women are taken out from detention pens at night to a secret spot, Malaysia's state-run Bernama news agency reported on Monday.
"Every night, two or three young and pretty Rohingya women were taken out from the detention pens by the guards to a clandestine place," she was quoted as saying by the news agency.
"They would be gang raped by the guards. Two young women at the camp became pregnant after the gang rape."
There have also been cases of women taken away by the guards for a couple of days to fulfill their lust, she added.
Nur Khaidha's husband, Nurul Amin Nobi Hussein, 25, who had boarded a boat from Maungdaw to Ranong, Thailand earlier in 2014, trying to enter Malaysia, was detained by the human trafficking syndicate at a camp for 22 days before he managed to escape.
According to the news agency, he has also witnessed similar crimes while detained in Myanmar's Wang Kelian trafficking camp.
"In the night, several of the guards will go to the pens housing the women and take them to a nearby place…We heard the shrieks and cries of the women because the place they raped them was very close to our pens, but as the incidents were at night, we could not see what was happening," he told the news agency.