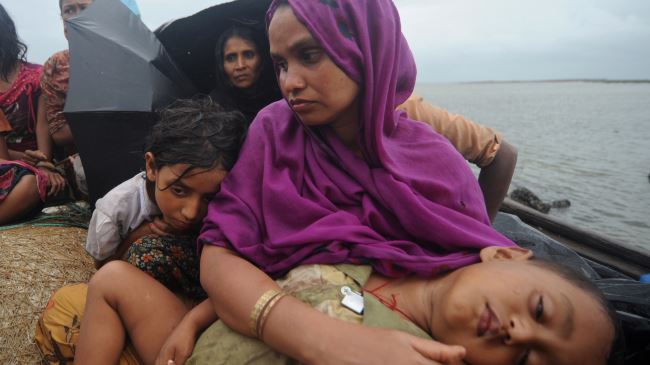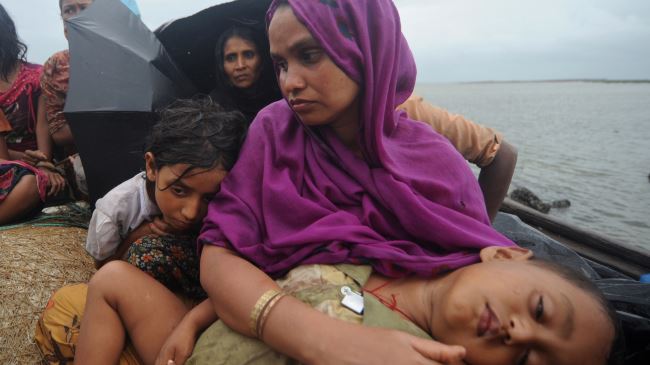 Displaced Rohingya Muslims living in New Delhi are facing extereme conditions, Press TV reports.
Hundreds of Rohingya Muslims displaced from Myanmar are now living in the Indian capital, New Delhi. Most of the refugees in a camp in New Delhi are facing acute health and nutrition crises.
"We don't get any help from anyone. We're facing extreme hardship. My father died recently and we couldn't afford medicine for him. We are in desperate need of food and medicine for our children. If the conditions like this continue for a long time, our families will die of hunger," said Sakuara Begam.
The Rohingya families camping in New Delhi are dragged into extreme poverty and neglect and their children are having health problems, which require immediate medical attention. Unhygienic living conditions, exposure to extreme weather, and pollution makes them physically vulnerable.
Most of these Rohingya muslims have menial jobs and do not earn enough money. Some of them live on charity because it is very difficult for them to find a job.
The UN refugee agency, the UNHCR, is carrying out a program for the refugees in India, but they say the UN agency is of little or no help.
"I'm extremely worried about my kids. They usually get sick due to harsh weather and I have no money to get them to hospital or to buy medicine. What can I tell you? Our lives are full of miseries," said one man.
Social Activists in India have called on the UN to immediately provide humanitarian relief to the Rohingya refugees, who are stateless and are left into destitution. They say Myanmar must stop the massacre and persecution of the Muslims.
Rohingya Muslims account for about five percent of Myanmar's population of nearly 60 million.
The Myanmar government has been repeatedly criticized by human rights groups for failing to protect the Rohingya Muslims.
According to the UN, the Rohingyas are one of the world's most persecuted communities.
Hundreds of Rohingya Muslims have been killed and wounded in months of increased sectarian violence in Myanmar. Thousands of others have been forced to flee their homes.