Palestine
Romney courts Jewish donors, says occupied J'lem capital of Israel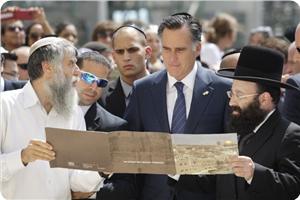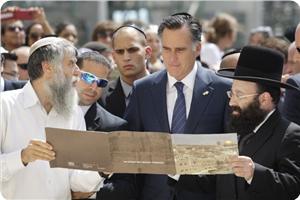 US right-wing republican candidate Mitt Romney claimed on Sunday that the occupied city of Jerusalem is the capital of Israel and vowed to move the US embassy from Tel Aviv to Jerusalem if elected president.
In a speech described as an attempt to bootlick the Jewish audience and donors of his presidential campaign, Romney emphasized, during a visit to Jerusalem, the shared interests and values between the US and the Israeli regime.
He also gave a solemn pledge to block Iran from achieving its nuclear aspirations and to stand by Israel if it decided to use military force against Iran.
"The ayatollahs in Iran are testing our moral defenses. They want to know who will object and who will look the other way," he said. "We will not look away nor will our country ever look away from our passion and commitment to Israel."
Political analysts opined that Romney declared himself in advance as a warmonger when he made an irresponsible full commitment to siding with Israel against its enemies by every conceivable means.
Mitt Romney arrived in the occupied Palestinian territories late on Saturday to meet top Israeli officials, deliver a public speech and hold a major fundraiser for his presidential campaign.