Rouhani asks MPs to end petty criticism on N-team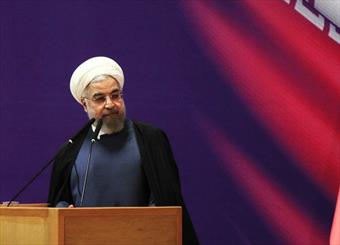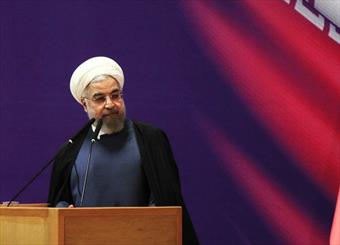 Speaking at the 7th Farabi International Award in Tehran, President Hassan Rouhani stressed the independence and separation of academia from the realm of politics and governmental interventions adding that knowledge and science required a 'free environment' to flourish.
He asserted that diplomats and statesmen needed to bow down to thinkers and scholars for guiding the society through the right path, adding, "since the politician has the power in hand, and with it sometimes come money and social status, his or her intervention in the realm of science may lead to misuse; the fact of the matter is, however, that the politician must merely facilitate the process and withhold from interfering with the realm of academia."
Elsewhere in his speech, Rouhani hailed Iran's nuclear negotiators for their hard work and criticized some domestic parties for undermining their sincere and serious efforts by petty criticism; "it is a great source of national pride for us to have such an experienced team on our side who stands up to the 5+1 negotiators and addresses them in a political, legal and technical language."
"National encouragement would be a good way to lift up the morale of our negotiators. I do not think it wise to criticize our courageous diplomats on petty charges while the other side are commending their own negotiating teams," said Rouhani, referring to certain criticism leveled at Zarif and his negotiating team by some members of Iran's Parliament, especially regarding Zarif's recent walking with John Kerry.
He also warned against bringing the negotiators into disrepute under the pretext of 'criticism'.
Farabi International Award aims to bring progress and elevation of science and research in the area of humanities and Islamic sciences in Iran, organized by Iran's Ministry of Science, Research and Technology.