Iran
Rouhani in Bushehr Province to Inspect Quake-Hit Areas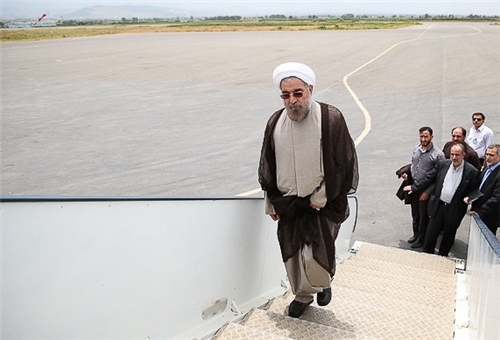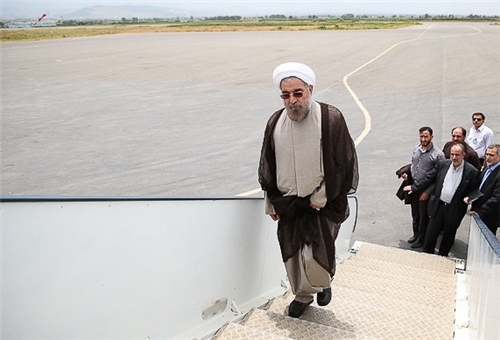 Iranian President Hassan Rouhani arrived in Bushehr a few minutes ago to inspect the latest conditions of the people after a magnitude 5.7 quake destroyed residential areas in three cities and several villages in the Southern province on Thursday.
President Rouhani and his accompanying delegation comprising several cabinet ministers are slated to travel to quake-hit areas of Borazjan city and attend a meeting with officials of Bushehr province.
On Thursday, an earthquake measuring 5.7 on the Richter scale jolted the town of Borazjan in Bushehr province, killing 8 and injuring 160 more. The Seismological center of Bushehr province registered the quake at 15:21 hours local time (1151 GMT). The epicenter of the quake was located in an area 51.37 degrees in longitude and 29.29 degrees in latitude. The 5.7-magnitude quake shook the area for 20 seconds and caused panic in the city.
In addition to Borazjan, the cities of Kaki and Dashtestan were also damaged by the tremor. The president is also due to visit the other two quake-stricken cities today.
Head of Iran's Crisis-Management Headquarters Hassan Qadami told FNA that the quake was followed by over 40 aftershocks.
On Friday, Atomic Energy Organization of Iran (AEOI) Spokesman Behrouz Kamalvandi announced that the powerful quake which struck the town of Borazjan has caused no damage to the Bushehr Nuclear Power Plant.
"The Bushehr Nuclear Power Plant is running at full capacity," Kamalvandi said yesterday.
He underlined that the Bushehr Nuclear Power Plant is among the world's best nuclear plants in terms of meeting safety standards, and said, "The power station can withstand strong quakes and there are no safety concerns in this regard."
A 6.3 earthquake killed 39 people and injured 850 in Bushehr province in May this year. Iran's only nuclear power reactor at Bushehr remained unscathed in the quake.
Iran sits astride several major faults in the earth's crust, and is prone to frequent earthquakes, many of which have been devastating.
The worst in recent times hit Bam in southeastern Kerman province in December 2003, killing 31,000 people – about a quarter of its population – and destroying the city's ancient mud-built citadel.
The deadliest quake in the country was in June 1990 and measured 7.7 on the Richter scale. About 37,000 people were killed and more than 100,000 injured in the northwestern provinces of Gilan and Zanjan. It devastated 27 towns and about 1,870 villages.
In August 2012, two quakes in Northwestern Iran also claimed the lives of 306 people and injured more than 4500 others.