Iran
Rouhani: Iran Determined to Achieve Islamic Revolution Goals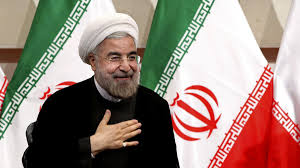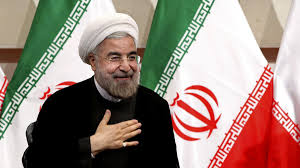 Iranian President Hasan Rouhani said that the nation is determined to achieve the sublime goals of the 1979 Islamic Revolution.
At a cabinet session on Wednesday Rouhani said preserving unity, coherence, coordination, spirit of sacrifice and moderation are needed to reach the late Imam Khomeini's aspirations.
Today, implementation of policies on Economy of Resistance, creating economic boom and job opportunities and improving public living conditions are among important goals of the Islamic Revolution, IRNA news agency quoted the Iranian President as saying.
Referring to the 27th anniversary of demise of the late founder of the Islamic Republic and father of Islamic Revolution Imam Khomeini on June 3, Rouhani said the late Imam well taught the lesson of resistance in line with independence.
He further hoped that the Iranian people as well as the country's officials will continue moving towards Imam's way with the help of the guidelines of the Supreme Leader of the Islamic Revolution Imam Sayyed Ali Khamenei.