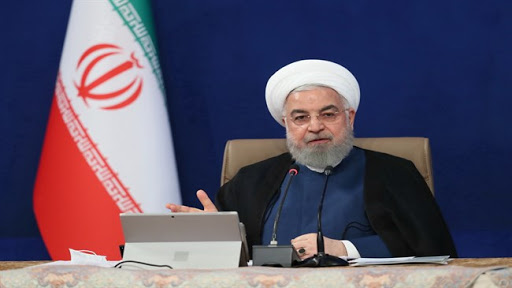 President Hassan Rouhani says Iran will be free to trade weapons as of Sunday after the United States failed in its attempts to secure an extension of the United Nations arms embargo against the Islamic Republic.
Speaking during a cabinet meeting on Wednesday, Rouhani congratulated the Iranian nation on the lifting within days of the "oppressive" 10-year arms ban on the Islamic Republic despite Washington's struggles to keep the restrictions in force.
"We fought with the United States on this issue for four years. America was exerting itself to prevent this day (October 18) from coming, [but] that day is coming thanks to our people's resistance. It is because of the endeavors of our diplomats that the US failed," he said.
Rouhani also noted that the lifting of the arms embargo was a fruit of the 2015 nuclear deal, officially known as the Joint Comprehensive Plan of Action (JCPOA), for the country.
The JCPOA "removed the arms embargo and as of Sunday, we can buy weapons from and sell weapons to any [country] we want," he added.
The embargo will be lifted under UN Security Council (UNSC) Resolution 2231, which endorsed the JCPOA.