Iran
Middle East
Rouhani: Iran Free to Buy, Sell Weapons from October 18
Iranian President Hassan Rouhani said that October 18 is the day when the UN arms embargo against his nation will be expired to enable Tehran to start weapons trade.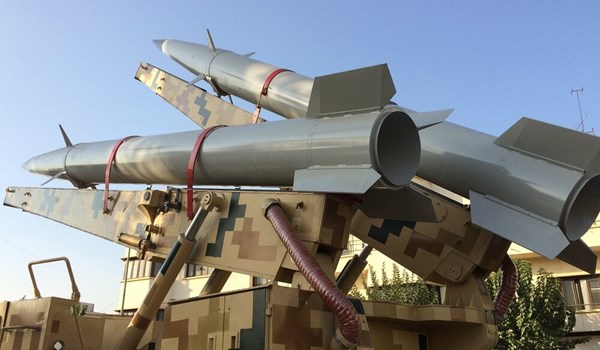 "On the next Sunday, we will announce this good news to the nation that 10 years of the unjust arms embargo is lifted," Rouhani said while addressing a cabinet session on Wednesday.
"We have fought the United States for four years over this issue. For four years the US did whatever it could to not let October 18 happen, but this day will come," he said, adding that this is because of the 'resistance of the [Iranian] people'.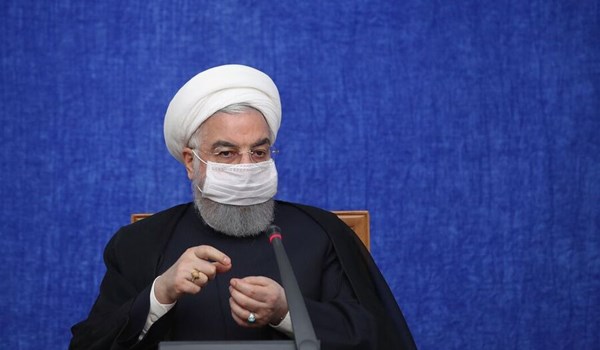 Iranian President Hassan Rouhani
"As of Sunday, we will be able to sell our weapon to whomever we want and buy weapons from whomever we want."
In relevant remarks on Monday, Iranian Foreign Ministry Spokesman Saeed Khatibzadeh said that the UN arms sanctions against his country will expire at midnight October 18, terming it a "historical defeat" for the US.
"The arms restrictions stated in resolution 2231 will expire at 3:30 morning of October 18 (Tehran time)," Khatibzadeh told reporters in a press conference in Tehran on Monday.
He described it as a historical defeat for Washington, saying despite all its bullying, tricks and illegal measures, the US has failed to attain its goal to extend the UN arms embargoes against Iran to indicate that Washington has lost its power.
"The inadmissible arms restrictions which had been imposed will be removed and Iran will act within the framework of a responsible government in a defensive position and its international and regional responsibilities," Khatibzadeh said.
Earlier this month, Khatibzadeh had said that his country would start arms deals with other countries once the UN embargoes expire on October 18.
"Iran will act based on its right and needs and will start its interactions on the same day that the arms restrictions end," Khatibzadeh told reporters in a press conference in Tehran.
He said that despite the difficulties posed by arms sanctions against Iran in the past 40 years, the country's young experts and specialists have been able to produce different weapons and military equipment.
Asked about military trade between Iran and Russia, Khatibzadeh said, "Certainly, the defense ministry will act based on its needs."
His comments came after Russian Ambassador to Tehran Levan Dzhagaryan said that his country recognizes expiration of UN arms sanctions against Iran on October 18 and is ready to supply the country with its S-400 air defense system.
"We have said since the very first day that there will be no problem for selling weapons to Iran from October 19," Dzhagaryan said in an interview with the Persian-language Resalat newspaper on Saturday.
He underlined that Russia does not fear the US threats and will remain committed to its undertakings, adding that Moscow is ready to study the Iranian side's proposals on purchasing weapons from Russia after October 18.
"As you know we have provided Iran with S-300. Russia does not have any problem to deliver S-400 to Iran and it did not have any problem before either," Dzhagaryan said.
After the removal of pre-nuclear-deal sanctions against Iran, Russia delivered S-300 air defense systems to the country under the existing contract.
Iran designed and developed its own version of the S-300 missile shield, named Bavar 373, after the Russians shrugged off delivery of their advanced missile defense system to Iran on the pretext of the UN Security Council sanctions.
The Iranian version has superior features over the original Russian model as it enjoys increased mobility, agility and reduced launch-preparation time.
Iranian commanders had earlier said that Bavar 373 is similar to its original Russian model and traces and intercepts high-altitude targets.