Iran
Rouhani: Iran Mulling Chabahar-China Railway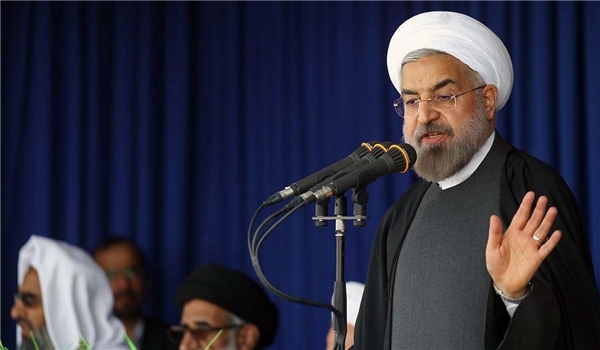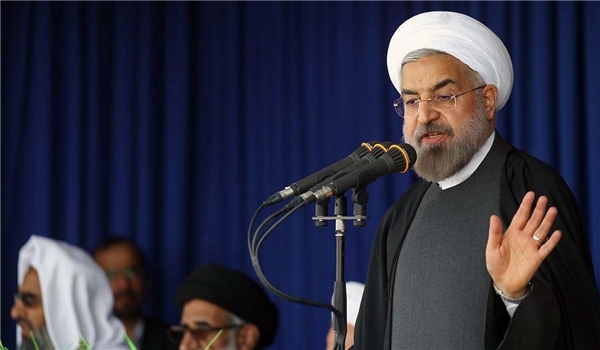 Iranian President Hassan Rouhani announced that his government is planning to extend Chabahar railway to China among his other plans for developing the Sistan and Balouchestan province.
"Extending the railway network to Afghanistan, Tajikistan and China is one of the objectives pursued in our development project (for the province)," President Rouhani said, addressing people of Zabol in the Southeastern Sistan and Balouchestan province on Wednesday.
The Iranian president pointed to the development of Chabahar and extending the port city's railway network to Zahedan, and said, "We have started this railway from Chabahar and the Chinese have also started it from their own side."
President Rouhani referred to foreign investments in Sistan and Balouchestan, and said, "The government is preparing the necessary grounds and Iran's National Development Fund has envisaged a 4 percent discount for anyone willing to invest in the province and the reimbursement time will also extend for two extra years."
The Iranian president noted his government's other plans for developing Sistan and Balouchestan province which shares a long borderline with Pakistan, and said establishment of a free trade zone in the province "will be put on the cabinet's agenda".
Iran's Chabahar Port, located 72 kilometers (44 miles) West of Pakistan's Gwadar port, holds immense strategic and economic significance for India.
The port is already connected to the city of Zaranj in Afghanistan's Southwestern province of Nimruz and can serve as India's entry point to Afghanistan, Central Asia and beyond.
Last month, Indian External Affairs Minister Salman Khurshid and Iranian Foreign Minister Mohammad Javad Zarif expressed readiness to continue talks on early completion of Iran's Chabahar port.
Khurshid and Zarif, in a meeting in the Indian capital of New Delhi in March, agreed that specific proposals on construction of Chabahar port could be finalized by March-end.
"Chabahar and a corridor, both rail and road from Chabahar to Afghanistan and Central Asia, is a project we are working together with India. I hope that in this trip, we can take practical steps (to implement the project)," Zarif said.