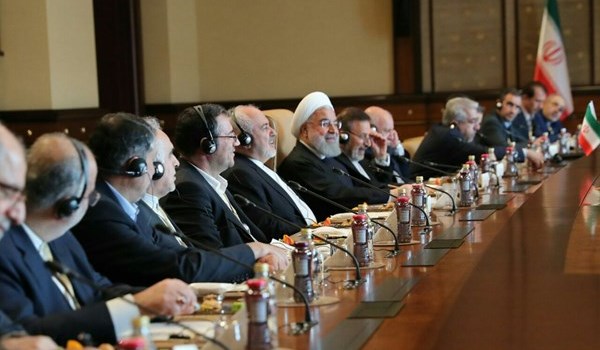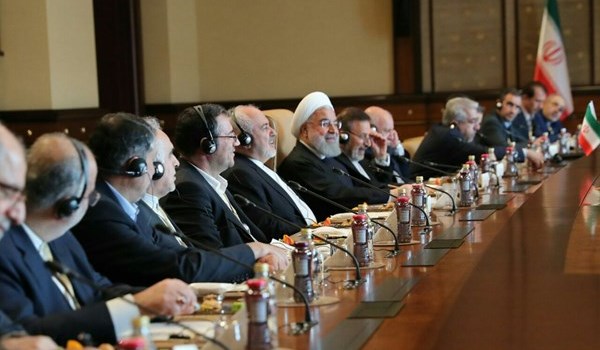 Iranian President Hassan Rouhani voiced his country's readiness to provide energy to Turkey in the long-term, and said facilitating banking relations would pave the way for 30-billion-dollar trade between the two countries.
"We are able to turn sanctions into an opportunity for interweaving the economies of Iran and Turkey with proper management," the President Rouhani said.
The Iranian president also said presence of the presidents of the two countries in the meeting of the private sectors indicates that cooperation between the businesspersons of the two countries is highly supported.
"Iran and Turkey are two secure countries in the region that have taken great steps in combatting terrorism and establishing peace and development," he added.
Iran and Turkey agreed to step up their economic cooperation with the aim of reaching a $30-billion target set for their annual trade.