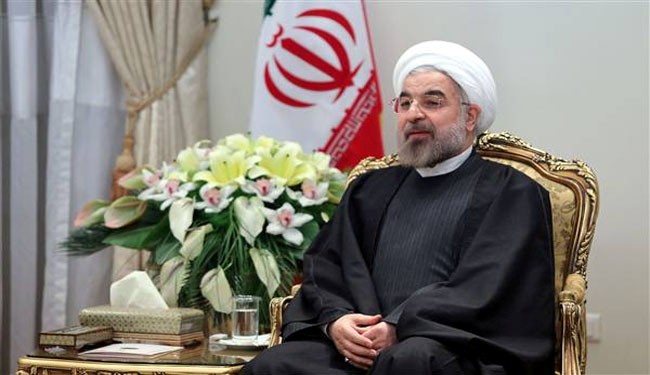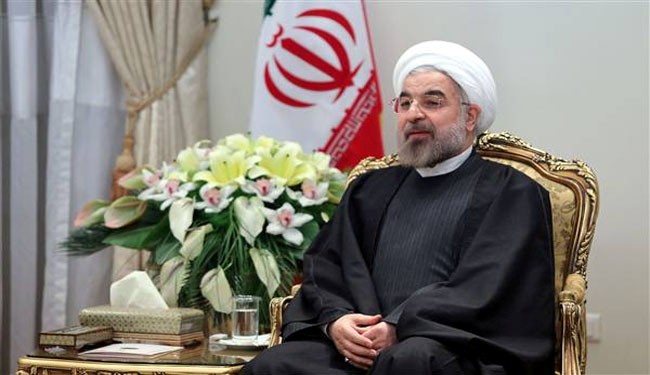 The Islamic Republic has taken the first step on the tough nuclear road following the nuclear deal secured between Iran and the five permanent members of the UN Security Council plus Germany, Iran President Hassan Rouhani says.
Iran and the five permanent members of the UN Security Council – Britain, China, France, Russia and the US – plus Germany sealed an interim deal on November 24 to pave the way for the full resolution of the West's decade-old dispute with Iran over the country's nuclear energy program.
"On the nuclear issue, the first step has been taken while observing principles and frameworks set by the Islamic establishment," Rouhani said in a meeting with lawmakers from East Azarbaijan Province on Monday.
He added that the country succeeded in achieving the agreement in the first step of a "very difficult" path thanks to the guidelines and support of Leader of the Islamic Revolution Ayatollah Seyyed Ali Khamenei.
"This is a hard and difficult path but we hope that we will also be able to achieve success in the next phases and defend the [Iranian] nation's rights," President Rouhani stated.
On Sunday, Ayatollah Khamenei hailed the nuclear deal clinched between Iran and the six major world powers and described the Iranian negotiating team's achievement as "praiseworthy."
The Leader said the achievement could serve as a "basis for future prudent measures."
Rouhani further noted that reducing tension with Western countries is among the objectives of the Iranian government's foreign policy.
He expressed hope "illegal sanctions" on the Iranian nation would be lifted and the administration would restore Iranian rights.
In the Geneva deal, the Sextet has agreed to several measures including enabling the repatriation of an agreed amount of Iranian revenues held abroad and suspending the EU and US sanctions on insurance and transportation of Iran's crude.
The EU and US sanctions on Iran's petrochemical export, gold and precious metals and auto industry as well as the supply of spare parts for the Iranian airplanes would also be suspended.
Furthermore, no new sanctions will be imposed against Iran by the UN Security Council, the EU or US.
In return, Iran undertakes measures including capping uranium enrichment to five percent for the duration of six months as stipulated in the agreement. Tehran has also agreed not to advance activities at Natanz, Fordow and Arak facilities and to allow more inspections of its nuclear facilities and further increase its cooperation with the International Atomic Energy Agency as part of confidence-building measures.