Palestine
Middle East
Rouhani: Islamic countries must cooperate in defending Palestine against Zionist aggression
Iran's President Hassan Rouhani says Islamic countries must join hands to defend the people of Palestine and counter hostile and racist acts of aggression by the Zionist regime.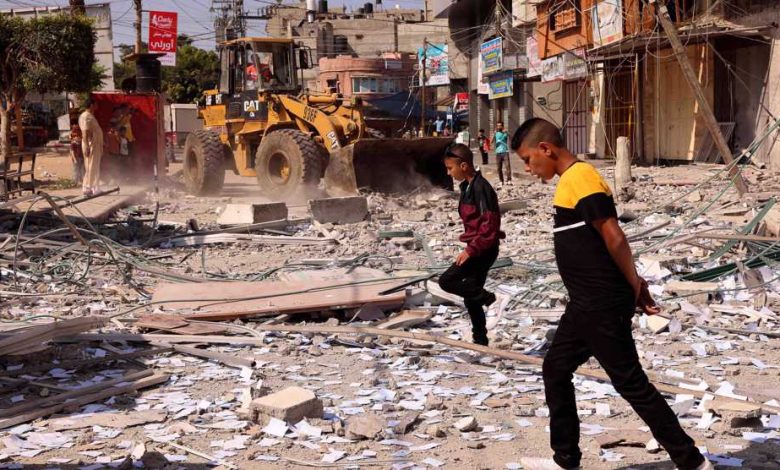 "The bitter events of the last few days and the crimes of the Zionist regime, more than ever, remind us of the need for unity and cooperation among Islamic countries to confront the Zionists' bullying and occupation," Rouhani said in a phone conversation with Qatari Emir Sheikh Tamim bin Hamad Al Thani on Thursday.
"It is necessary for the Islamic countries to work together to defend the Palestinian people and the freedom of this country, and to confront the aggression as well as hostile and racist actions of the Zionist regime that we have witnessed in recent days and during the holy month of Ramadan," he added.
The Iranian president said the Israeli regime's assaults on Palestinian people, including Gazans, must be immediately halted, stressing that Palestinians should be protected against the occupying regime's crimes.
The president also said the Organization of Islamic Cooperation (OIC) should play a more active role with regard to the Palestinian issue because the OIC was formed to resolve the issue of Palestine.
The Qatari emir, for his part, lauded the Islamic Republic of Iran's stance with regard to the recent developments in Palestine.
"Qatar sees eye to eye with Iran in condemning [Israel] and pursuing an immediate end to attacks on Palestinians, and calls on the Organization of Islamic Cooperation to play an effective role in this regard," he said, according to IRNA.
He also praised the "wise" and "tactful" approach of Iran's chief executive in resolving regional and international issues.
The conversation comes as the death toll from Israeli airstrikes on the Gaza Strip has risen to 86, including seven women and 17 children, as the regime's military aggression on the besieged territory entered the fourth consecutive day.
Israel's raids on Gaza have so far left hundreds of civilians injured, some seriously. The Israeli military also said Palestinian resistance groups had launched around 1,600 rockets into the occupied territories since Monday evening.
A new volley of rockets was fired from Gaza toward Ashdod, Ashkelon and Tel Aviv in a Thursday attack, which the Israeli media said involved more than 100 rockets.
Earlier, a senior Hamas leader said the resistance group has not yet used its "main assets" and that it still uses the old ones to "get rid of them," suggesting that new rockets were underway.
Hamas has repeatedly said that its attacks against Israel are part of the Palestinian people's right to self-defense against the aggressive occupying entity, but it has also warned that it is ready for "every scenario," whether escalation or ceasefire.