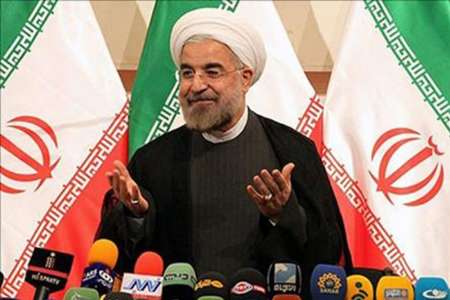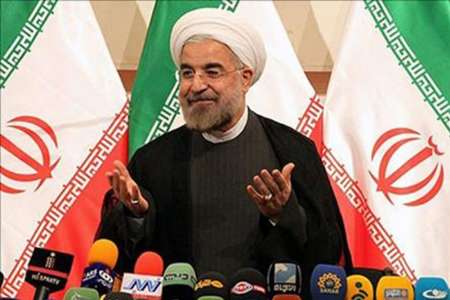 President Hassan Rouhani said on Sunday that the Joint Comprehensive Plan of Action (JCPOA) was successfully implemented under wise guidelines of Supreme Leader of the Islamic Ummah and Opressed People Seyyed Imam Ali Khamenei and all should regard the move as a national project.
Adderssing people in Bandar Abbas on Sunday, the president advised peopled from all walks of lives to spare no efforts to help hold the upcoming presidential elections campaign with success.
Political wings should take into consideration that the JCPOA was a national achievement and belongs to all and should avoid any disputes to this end, he said.
On the importance of Persian Gulf National Day, he said, 'Iran attaches importance to the Persian Gulf and we regard brave resistance of Iranian people living in borderlines against colonial powers throughout the history.'
IRGC has played a very significant role in defending and protecting the country's territorial integrity, he said, adding that the IRGC is now aiding people in the neighboring states.
IRGC plays leading role in regional developments in supporting the oppressed nations in the Islamic states such as Iraq, Syria and Lebanon and in the absence of Iran terrorists had created much bigger problems for these countries, Muslim World as well as the the rest of the world, he said.