Iran
Rouhani: Nuclear Inspectors Will Not Allowed to Risk State Secrets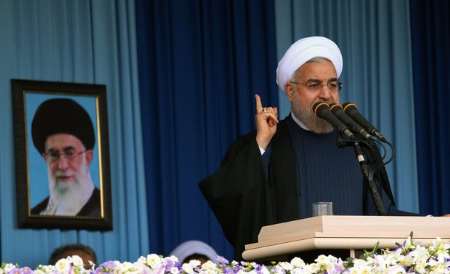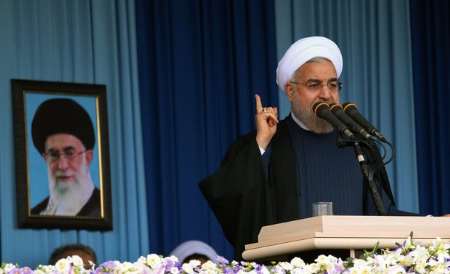 The Iranian President Hassan Rouhani said on Sunday that the government will use all the capacities to remove anti-Iranian sanctions.
Speaking to a large gathering of people in Bojnurd, the capital city of North Khorasan province of Iran, President referred to the economic pressure of sanctions on common people, adding that those who suppose sanctions are unimportant are not aware of the people's pocket.
Those who are against negotiations are those ill-wishers who imported goods from abroad ten times as expensive as the normal price, the President added.
He said that government is committed to develop the country and remove the sanctions and it will withstand against those who have interests in foreign embargos.
Government has the support of Supreme Leader and nation and will use all its capacities to convince UN to remove Iran's sanctions, Rouhani underlined.
Earlier on Saturday, Sheikh Rouhani stressed that he wouldn't put state secrets in jeopardy in the nuclear negotiations.
"Iran will absolutely not allow its national secrets to fall into the hands of foreigners through the Additional Protocol or any other means," he told a news conference marking his first year in office, referring to a mechanism that would allow for more intrusive inspections of Iranian sites.
Tehran rejected access to several individuals and nuclear sites listed by Western states in relation to the nuclear program deal, local media reported last month.
"That idea was proposed, but rejected in Tehran. We are working on alternative ideas and we have clearly told the other side about it," Iran's Deputy FM Abbas Araghchi said, as cited by the IRNA state news agency.
According to the minister, the list was presented to the Iranian team as a solution to resolve the so-called possible military dimensions (PMD) of Tehran's nuclear program investigated by the IAEA as part of a framework for cooperation with Iran.
Six world powers and Iran reached solutions on key parameters of Tehran's nuclear program following talks in Switzerland in April.
The deal has created the basis of a future comprehensive nuclear agreement, which is to be concluded by a June 30 deadline.