Iran
Rouhani Says World Powers Have no Way but to Negotiate with Iran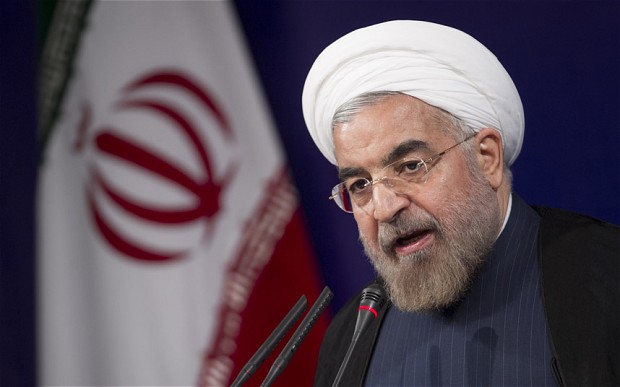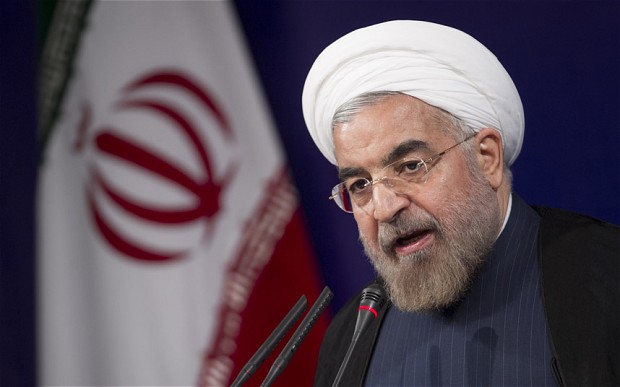 Iranian President Sheikh Hassan Rouhani underlined his government's determination to remove the cruel sanctions against the Islamic Republic, and said the world powers have no way out but to sit to the negotiating table with Tehran, Fars News Agency reported.
"The world has no other way but sitting to the table of interaction with the Islamic Republic of Iran," Rouhani said, addressing the 54th annual conference of Iran's Central Bank in Tehran on Monday.
"They have no other way because other paths are wrong; they have experienced those paths before and if they want to repeat the same experience again, they will be harmed," he added.
Rouhani stressed the peaceful, legal and transparent nature of Iran's nuclear program, and promised the Iranian nation that the government would make its utmost efforts to remove the sanctions.
On Sunday, Head of the Atomic Energy Organization of Iran (AEOI) Ali Akbar Salehi expressed the hope that Tehran and the world powers would reach a final nuclear deal, stressing that both sides have no other option, but interaction.
"There has remained no way out, but interaction and understanding, and two sides should reach an agreement," Salehi said.
"I am optimistic about reaching an agreement since if anything else happens, it will not benefit anyone," he said, adding that if no agreement was reached by the two sides, the world public opinion would know who to blame since Iran had shown utmost flexibility and paved all possible ways to strike a deal with powers.
Salehi also referred to the presence of AEOI representatives in the Iranian negotiating team, and said, "The issues related to (Arak) heavy water (reactor), Fordo, enrichment and sanctions have been raised and generally speaking, I should say that we have come close to each other in many cases and the cases with certain issues have been closed."
His remarks came after the European Union confirmed on Saturday that the representatives of Iran and the Group 5+1(the US, Britain, France, Russia and China plus Germany) would convene again in Geneva on December 17 for a fresh round of nuclear talks.
"The political directors (of the world powers) and Iran will meet again on 17 December 2014 in Geneva for a one-day meeting to continue diplomatic efforts towards reaching a long-term, comprehensive solution," an EU statement said.
Iranian Deputy Foreign Minister Seyed Abbas Araqchi had announced earlier that the next round of the nuclear talks between Tehran and the Group 5+1 would start Geneva on Wednesday.
"The next round of talks between Iran and the G5+1 will be held in the Swiss city of Geneva on December 17," Araqchi said on Thursday.
The 10th and last round of negotiations between Iran and the six world powers was held in Vienna from November 18 to 24.
In July, Tehran and the six countries agreed to extend negotiations until November 24 after they failed to reach an agreement on a number of key issues.