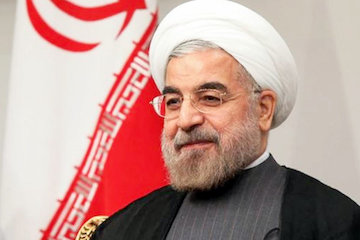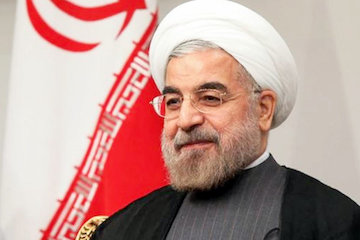 President Hassan Rouhani on Sunday said the Joint Comprehensive Plan of Action (JCPOA) solved many big problems the nation was facing.
Addressing a ceremony to mark the Workers' Day, he congratulated the Iranian workers on the day which also coincides with the national Teacher Day.
He also paid tribute to the Iranian nation especially ladies for their massive turnout in the elections and said for the first time in the history of the country, 18 seats in the parliament are going to women.
Saying that striking a nuclear deal with six world powers helps remove many obstacles on the way of the nation towards progress, the President slammed certain pessimistic elements who are trying to downgrade this achievement.
He said this a day of hard work for the nation but people certainly need resources and technology to achieve their objectives.
Honoring the achievements of MAPNA industrial group as a knowledge-based organization, the President said Iran favors those economic units which are strong enough to enter international competitions to raise their incomes.
Stressing that in the past four decades the domestic economy lacked resources to generate enough employment in the country, President Rouhani underlined the need for lower inflation rates in the country which he said would guarantee job security and purchase power of workers.
He said his government was proud to say it paid workers wages and salaries which stood over the inflation rate and promised to get a single-digit inflation rate for the country by end of the current Iranian year (to end March 20, 2017).
He said a growing economy which could provide job security to workers has to improve its infrastructural indexes to be able to absorb the needed investment.
He said today it is not just presidents visiting Iran with their deputies but the owners of up to 200 major companies in their countries which accompany them to Tehran.
They come here and sit for talks with Iranian entrepreneurs and strike deals with them, he added, citing the case of the visit of the Kazakh president to Iran during which 53 documents were signed or the visit of the South Korean president who is bringing a large economic delegation with her.