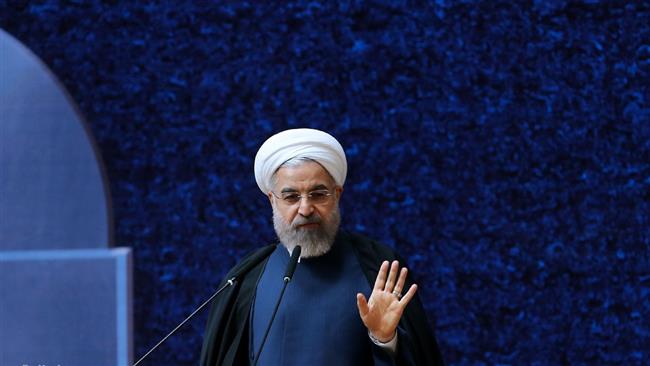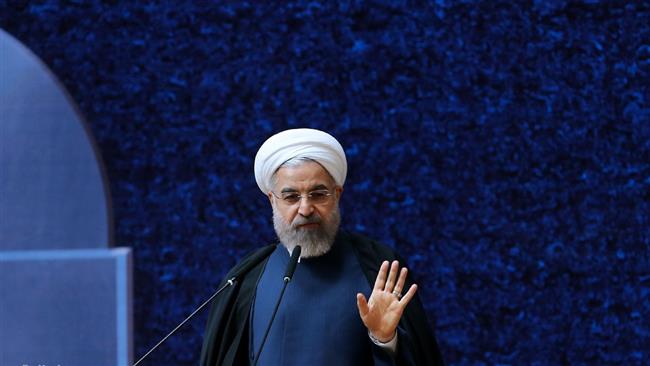 Iran's President Hassan Rouhani has warned of the adverse consequences of the ongoing military campaign against Yemen, calling on regional countries to stop aggression and establish a ceasefire in the impoverished country.
"A great nation such as Yemenis will not surrender because of bombardment. Do not kill innocent children. Let's all think about the end of war and [the establishment of] a ceasefire," Rouhani said during a special ceremony to mark National Nuclear Technology Day in Tehran on Thursday.
He urged all regional countries to promote cordial relations, peace and security and help the Yemeni people, adding that the future of Yemen will be determined by its own nation.
He stated that the air campaign in Yemen was a mistake and said, "Let's establish peace and stability in the region."
Rouhani said violence, extremism, killing and terrorism are erroneous approaches in the region and called on the regional states to stop moving in that incorrect path.
The Iranian president noted that people in the region from different religious sects have had peaceful coexistence for centuries.
Addressed regional states, Rouhani said, "Pursue the path of moderation and constructive interaction. Respect people and be aware that nations' fate will be determined by nations."
Saudi Arabia started its military aggression against Yemen on March 26 without a UN mandate in a bid to restore power to the former president, Abd Rabbuh Mansur Hadi.
Several hundred Yemenis have so far been killed and many more injured in the Saudi attacks.
The UN says at least 74 children have been killed since the beginning of the Saudi-led strikes. The real figure is thought to be much higher. The turmoil has forced over 100,000 people from their homes.