Iran
Rouhani visits quake-hit regions in south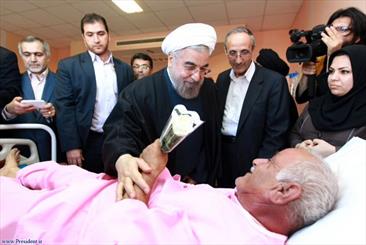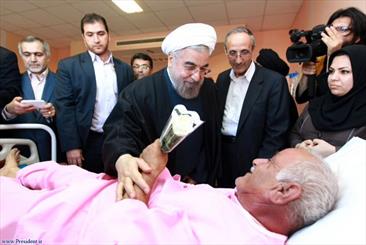 Iran's president has visited the quake-hit regions in Borazjan, Bushehr province today morning.
Mehr News reported that Hassan Rouhani visited and talked to the affected people in Amirabad neighborhood of Borazjan, and demanded acceleration of provision of services to the affected population. "All authorities are responsible for solving problems," Rouhani was quoted to say.
In Amirabad neighborhood a citizen was killed by the debris from quake. Rouhani also conveyed the Leader's regards and condolences to the people in the region.
Quake in Borazjan brings $25m in damage
Hassan Qadami, the country Disaster Management Committee head presented a report about the damages by the earthquake in Dashtestan. "In Dashtestan the quake brought roughly $25m in damage," he said.
Bushehr provincial governor also presented a report of service provision to the affected citizens. "The authorities have been working hard to provide necessary services, and rescue teams arrived at the region early after the quake," told Fereydoun Hassanvand. "We work hard to meet the affected families' all needs, all managers and local governors have attended the region, and there is a considerable level of coordination among us," he added.
Rouhani will visit the Dehqayed village in Dashtestan, the epicenter of the quake later in his visit.