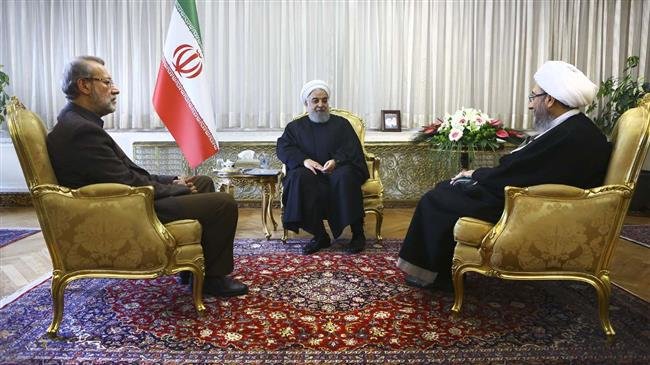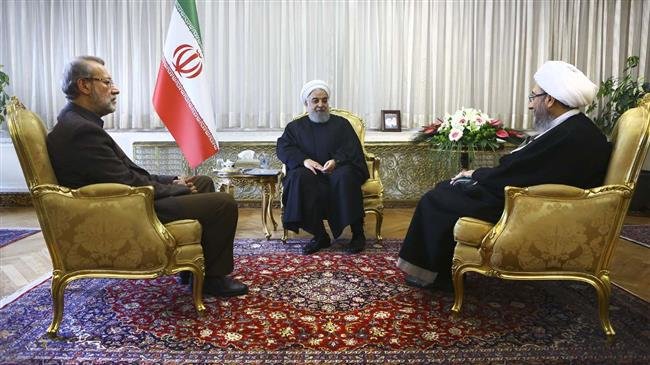 President Hassan Rouhani has expressed Iran's support for intra-Yemeni negotiations, saying the invaders have come to the realization that making peace with the Yemeni nation is the only option available to them.
"Today, there are more signs than before of striding toward peace in Yemen," he said at the end of a meeting of the heads of the three branches of government in Tehran on Tuesday.
President Rouhani was commenting on the ongoing UN-mediated talks in Sweden between delegations from Yemen's Houthi Ansarullah movement and the country's former Saudi-backed regime.
The talks are meant to end nearly four years of a bloody Riyadh-led war, which was launched in early 2015 to reinstall Yemen's former Saudi-friendly government.
Having failed to achieve their objectives, the aggressors have now pushed the ex-Yemeni government to attend peace talks with the Houthi movement, which has been both running state affairs and defending the country against the Saudi-led offensive.
"We have always supported intra-Yemeni talks," said the Iranian president.
"The situation in Yemen has made those who sought to occupy the country see for themselves that making peace with Yemeni people is the only viable solution," President Rouhani said.
'US failed to stop Iran oil sales'
Elsewhere in his remarks, Rouhani referred to the US renewed pressure campaign against Iran after it scrapped a 2015 multilateral nuclear deal with Tehran and re-imposed all the sanctions it had lifted under the pact in violation of a UN Security Council resolution.
Rouhani stressed that the US has failed to fulfill a pledge to stop Iran's crude exports, and that the Islamic Republic has managed to sustain its unfaltering oil sales since the re-imposition of the second round of American sanctions on November 4.
He also pointed to a recent agreement by the Organization of the Petroleum Exporting Countries (OPEC) and 10 other oil producing nations to cut their output despite Washington's opposition.
The deal exempted Tehran from the cut in a major blow to Washington's crackdown campaign against Iranian oil sales.
"The Americans failed to achieve what they wanted," the president said, adding that Iran will keep up its oil sales at the same level as before the OPEC summit.