Iran
Rouhani warns of foreign policy errors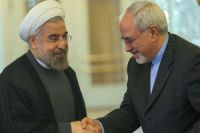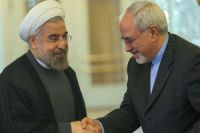 Iran's President Hassan Rouhani has warned against the grave consequences of any mistakes in the country's foreign policy, holding officials accountable for blunders in foreign diplomacy.
According to IRIB, Rouhani said during a ceremony on Saturday to introduce Mohammad Javad Zarif as new foreign minister the people will pay dearly for any mistake in the foreign policy domain, and those in charge must be answerable for such oversights.
Rouhani noted in the June presidential election Iranians called for a review of the country's policy, and added, "However, review does not mean a change in the principles, but the tactics and approaches should change."
Rouhani described foreign policy as "very sensitive" and stated that it plays a key role in resolving the country's problems at present.
He added that his administration would "bravely" pursue national interests and said, "Our words should be wise, precise and logical because foreign policy … is an arena for understanding international events precisely."
The president said the Iranian people would stand by the administration if it "talks to the world wisely and the nation feels that we are working with prudence."
Rouhani pointed out "In the foreign policy, we need national might, and national might means national consensus."
He emphasized that the Iranian nation will never give up its interests, adding that the world should very well take the message conveyed by Iranians during the nation's June 14 presidential election.