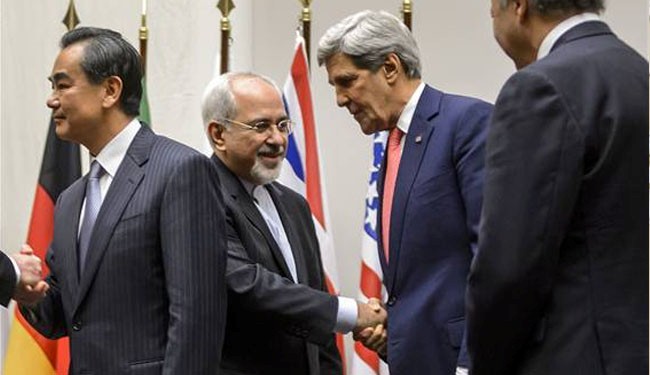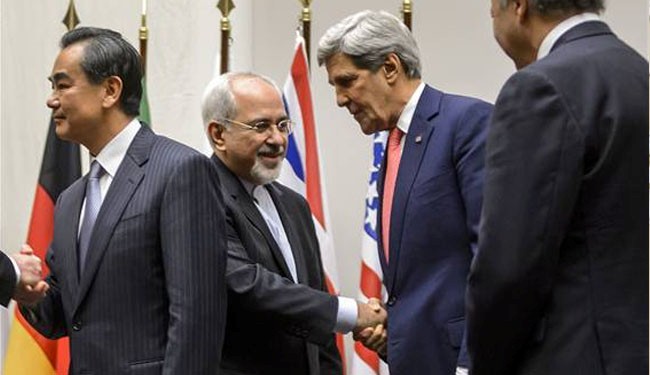 Iran and the P5+1 group of world powers reached a 'historic' deal on Sunday after marathon talks that bore fruit just before President Hassan Rouhani completes his 100 days in office.
Almost all newswires, papers and TV channels have focused on the deal since its conclusion, airing their commentaries in support of or against the deal that virtually ended a decade of impasse and misunderstanding between Iran and world powers, in particular the US.
It is not necessary to discuss the nuclear deal itself here. What really matters is the new horizons that the deal is capable of opening for future cooperation between Iran and world powers, which will eventually make the world politically a safer place and pave the way for smoother multilateral cooperation.
It goes without saying that Iran is a regional power in its immediate region and in the Middle East not just because of its huge energy and human resources.
Iran's spiritual and political influence is not confined to its borders. It is not a hidden a fact that the Middle East crises are hard to settle without the active participation of Iran, be it in Syria, Iraq, Afghanistan, Palestine, Lebanon, etc.
To begin with Iran can work with the United States and Russia during the proposed Geneva 2 conference to find a political solution to the crisis that according to UN figures has thus far taken the lives of more than 100,000 people.
In Afghanistan, Iran can assist Kabul to prepare the grounds for the withdrawal of the combat forces of the US and its allies by the end of 2014 and end the decade-long war in the country.
The Iranian government also has enough regional influence to help find political solutions to crises in Iraq, Lebanon, Bahrain and other regional counties.
The deal could also lead to Iran's gradual reintegration into the global economy that will help the recovery of international markets.
Iran is OPEC's second-largest oil producer after Saudi Arabia and sits on the world's second-largest gas reserves next to Russia.
The strongest state of the Persian Gulf region, Iran possesses 150.3 billion barrels of crude oil and 33.1 trillion cubic meters of natural gas, according to the latest official statistics.
If this vast reserve of oil and gas is properly harnessed and integrated into global economy, it can play a decisive role in putting an end to instability in the international energy market that has been one of the major obstacles to the recovery of global economy since 2008 financial crisis.
Iran's huge market, with its unique stability in the region, offers golden opportunities to international investors, both western and eastern.
The accord marks the beginning of a new chapter in Iran's relations with the world. Indeed, the nuclear deal underlines President Rouhani's policy of engagement which aims to put an end to Iran's isolation through the lifting of sanctions.
As Thomas L. Friedman said in his October 5 op-ed in the New York Times, the deal and the Islamic Republic's involvement in global issues can make Iran 'a Persian China' due its 'great civilization, with great human talent'.
Perhaps this new prospect has infuriated Israel and some of its regional allies in the Persian Gulf.
We are sure the deal is not against any other country, particularly our Persian Gulf neighbors. We stretch out our hands towards all our brothers and hope that they too take one step forward to join hands with us to settle all problems by ourselves without any need to rely on foreign powers.
By Davood Baqeri, Al-Alam Editor-in-Chief