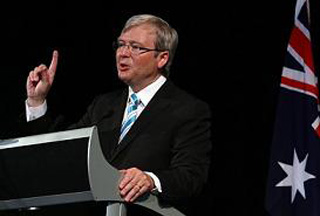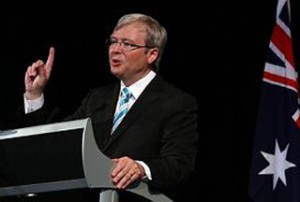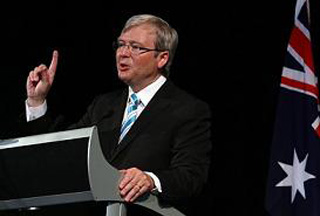 Australian Prime Minister Kevin Rudd says he is "deeply concerned" about the use of three "fraudulent" Australian passports in the assassination of a senior Hamas commander in Dubai last month.
"When it comes to Australian passport fraud or the use and abuse of Australian passports, this government has an absolutely hard line on defending the integrity of our passport system because millions of the travelling public depend on that each year," Rudd told reporters in Adelaide on Saturday.
He also noted, "That is why the foreign minister has called in the Israeli ambassador and asked for an explanation. Thus far we are not satisfied with that explanation."
On Thursday, Australian Foreign Minister Stephen Smith summoned Israeli Ambassador Naftali Tamir over Australian documents used by a terror team in the Dubai assassination plot.
Tensions are mounting between Canberra and Tel Aviv after three Australian passports were confirmed to be among the ones used in the crime.
"Any state that chooses to do this in relation to Australian passports, frankly, is treating the Australian people, the Australian government and the Australian nation with contempt," Kevin Rudd said on radio 3AW.
Meanwhile, a longtime semi-official Palestinian envoy to Australia, Ali Kazak, says he warned the Australian government in 2004 that agents for the Israeli spy service, Mossad, had obtained 25 false Australian passports.
The three Australians whose passports were used in the January 19 killing of top Hamas figure Mahmoud al-Mabhouh are said to be dual citizenship holders residing in Israel.
Police in Dubai have issued international arrest warrants for 11 suspects in the case. The identities of the 26 named suspects have already been discredited.
The suspects are alleged to have had contact with the assassination squad during their 19-hour stay in Dubai.