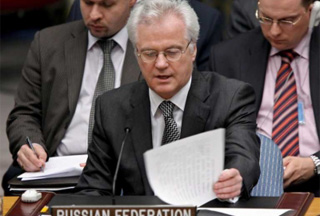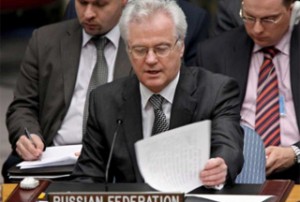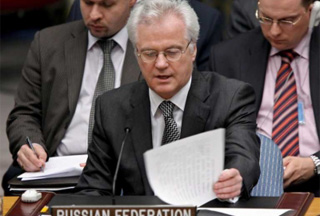 Russia says six major powers have heard "constructive proposals" on how to deal with Iran's nuclear case during their talks in New York on Thursday.
Envoys from the so-called '5+1 group' made up of the five permanent members of the United Nations' Security Council — US, Britain, Russia, France and China — plus Germany, held a meeting behind closed doors to discuss a US draft resolution that would slap new sanctions against Iran over its nuclear program.
"We heard some constructive proposals," AFP quoted Russia's Ambassador to the United Nations Vitaly Churkin telling reporters after closed-door talks.
Churkin also said the group agreed to meet next week to continue the talks.
The US is leading a drive to impose new sanctions against Iran at the Security Council for what it alleges is Iran's attempt to acquire the capacity to produce nuclear weapons through its civilian atomic program. Iran has repeatedly denied any plans for nuclear weapons and maintains that, as a signatory to the Nuclear Non-Proliferation Treaty (NPT), it is permitted to possess the full nuclear fuel cycle for civilian purposes.
It has opened its nuclear facilities to intrusive inspection by the International Atomic Energy Agency and the UN nuclear watchdog has reported that there is no evidence for diversion of nuclear material from civilian to military applications.