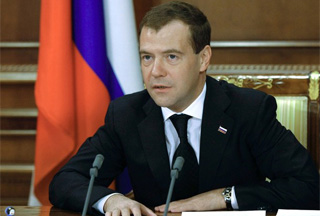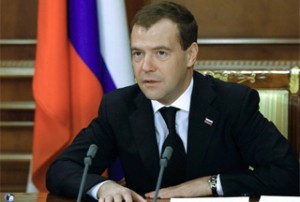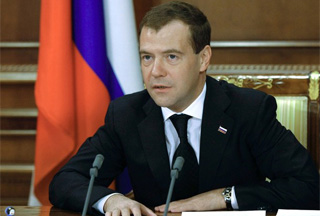 Russian President Dmitry Medvedev has cautioned that imposing energy sanctions on Iran could lead to a "humanitarian catastrophe."
Medvedev asserted that any possible sanctions on Iran "should not lead to humanitarian catastrophe, where the whole Iranian community would start to hate the whole world."
He told ABC News television on Monday that the sanctions should not cripple the Islamic Republic.
"Sanctions should not be paralyzing. They should not cause suffering," the Russian president said.
The US and some of its allies want the sanctions enforced to force a halt to Iran's uranium enrichment activities.
However China and Russia insist that diplomacy must be given a chance.
Iran, a member of the International Atomic Energy Agency (IAEA) and a signatory to the Nuclear Non-Proliferation Treaty (NPT), has repeatedly declared that its nuclear program is totally peaceful and has rejected the Western allegations that it has a clandestine nuclear weapons program.
Medvedev went on to say that imposing energy sanctions against Iran would prove ineffective.
"If we're talking about energy sanctions, I'll tell you my opinion. I don't think on that topic we have a chance to achieve a consolidated opinion of the global community on that," he said.
Medvedev also noted that previous sanctions against Iran have hardly worked.
The Russian president is currently in Washington to attend a two-day nuclear summit hosted by US President Barack Obama.